Opt for Madagascar luxury safari tour
For your next trip, opt for Madagascar luxury safari tour and discover the adventures that awaiting you in the entire island: excursions, diving, luxury safaris, nature reserve visits…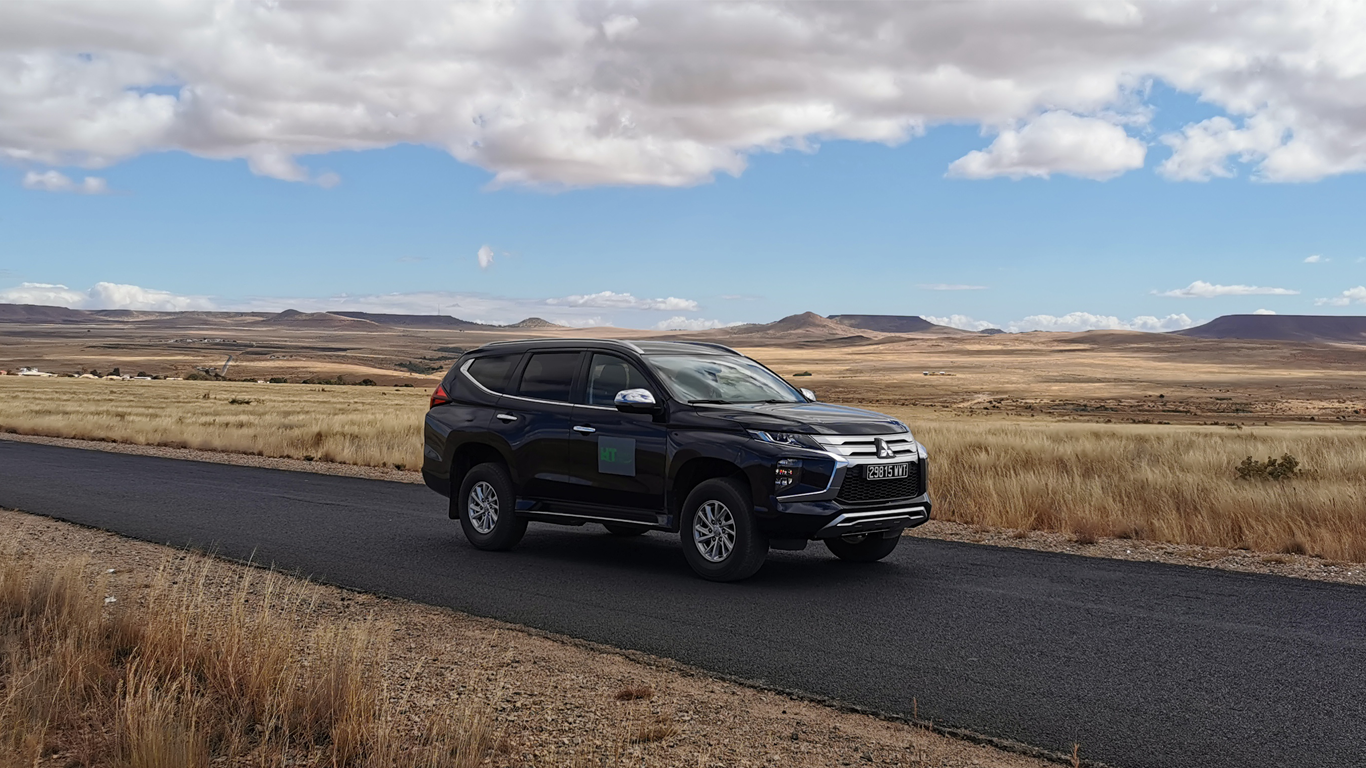 Diégo Suarez in the menu of Madagascar luxury safari tour
Diégo Suarez is a hidden gem on the Big Island that promises unforgettable adventures. Situated in the heart of a lush natural environment, this port city in the north of the island is perfect for your escapades and safaris in Madagascar. Are you a traveler eager for discovery, thrills and moments of pure wonder? Diégo Suarez is the place to bring your adventure dreams to life.
Diégo Suarez, also known as Antsiranana, offers a variety of water and land-based experiences. Find out here about the different experiences you could try.
Outdoor adventures (Madagascar luxury safari tour)
Diégo Suarez is brimming with postcard-perfect scenery. If you'd like to discover it and experience the thrill of it all, you can take a variety of trekking tours. The region's travel agencies and tourism operators offer them for visitors who love travel and wildlife safaris.
You can also discover the city on motorized raids. Whatever your level of experience, here you'll find picturesque trails that will take you through Madagascar's wild beauty. From verdant hills to majestic canyons, every step will bring you closer to the raw beauty of this region.
Tsingy Rouge Park
To discover Diégo Suarez is to embark on an extraordinary journey into the heart of Madagascar's wilderness. Start by visiting the geological masterpiece, Tsingy Rouge Park, without which your journey would not be complete. The climb will take several minutes, but you'll soon be rewarded with a breathtaking view.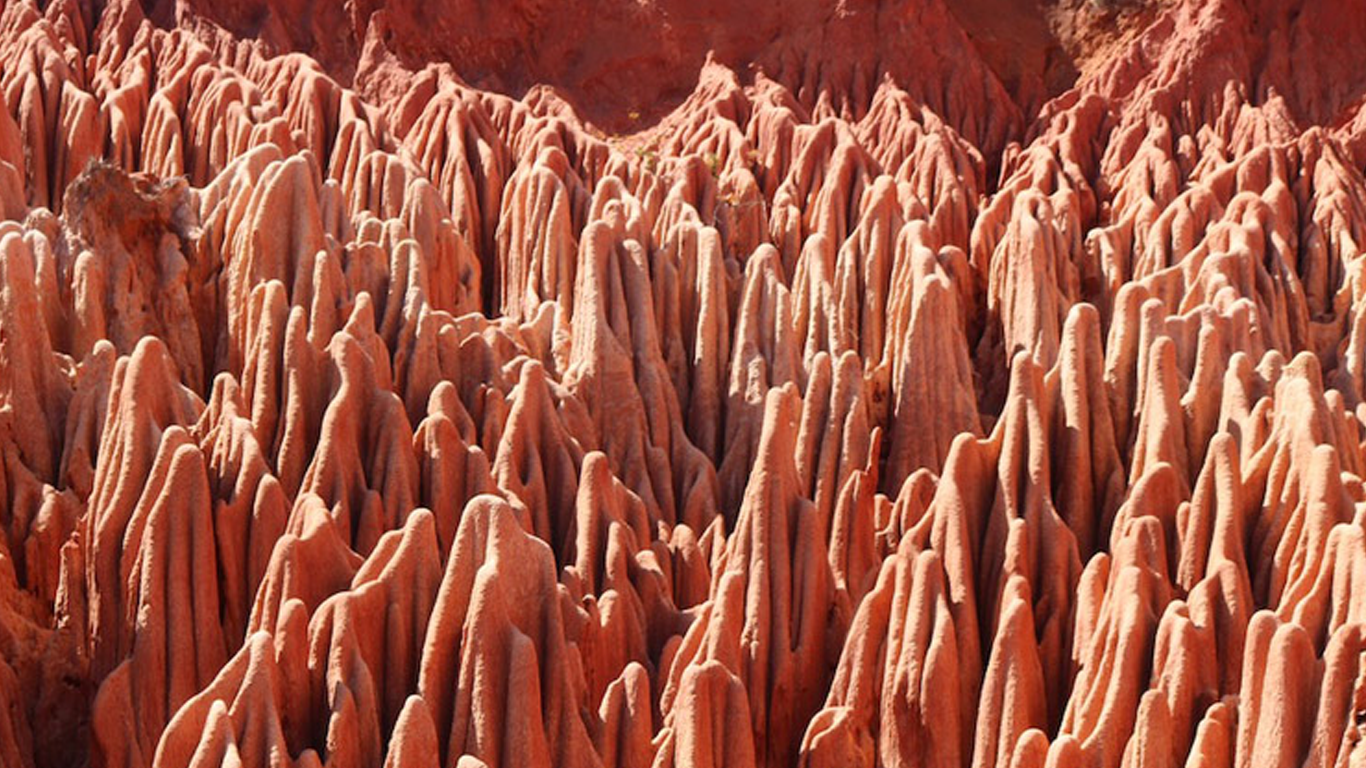 You'll be welcomed into the heart of a lunar landscape of canyons and astonishing rock formations. Sharp, ochre-coloured peaks stretch for miles. Through the mountains, the unique rock labyrinths seem to transport you to another world.
For a visit to the Tsingy, an all-terrain vehicle is highly recommended. Access is quite difficult, especially if you're in Diégo Suarez during the rainy season.
Ankarana Nature Reserve
The Ankarana Nature Reserve stretches out like a fascinating tableau of landscapes evolving over time. Its majestic caves and limestone formations were formed under the sea millions of years ago. It's also known as the Stone Forest.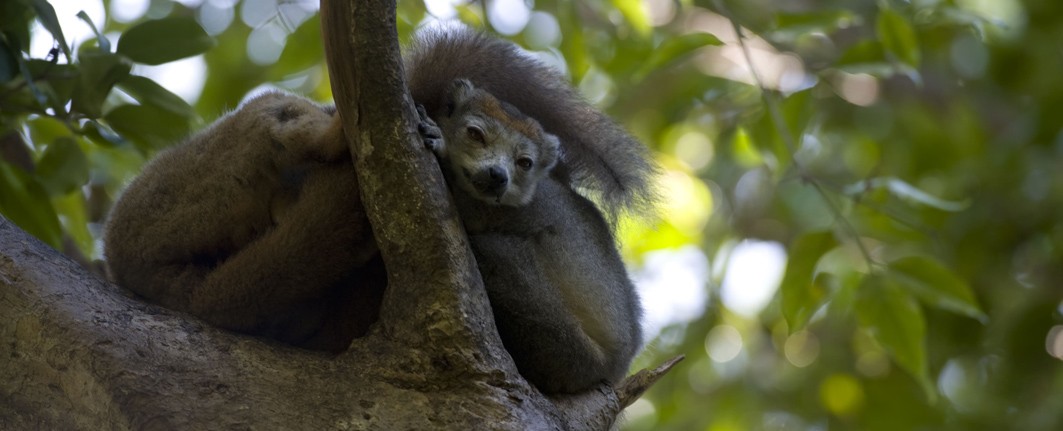 This nature reserve with its Tsingy caves is home to some of the world's most unique species. Reptiles, primates and many others find refuge here and have adapted to the local conditions. The arid climate and mysterious darkness at the bottom of these natural caves are what make the Ankarana so special.
At the heart of the reserve also lies a part of the history of the Sakalava people. You'll have the pleasure of listening to the thousand-year-old story told by local guides during your visit.
The French mountains
Continue your journey by climbing the Montagnes des Français, also known as Windsor Castle. The adventure in this spectacular site consists of climbing winding paths to reach the peaks. With each step, you'll get closer to the sky, and an increasingly grandiose panorama will be revealed to you. You can also go rock-climbing for added thrills.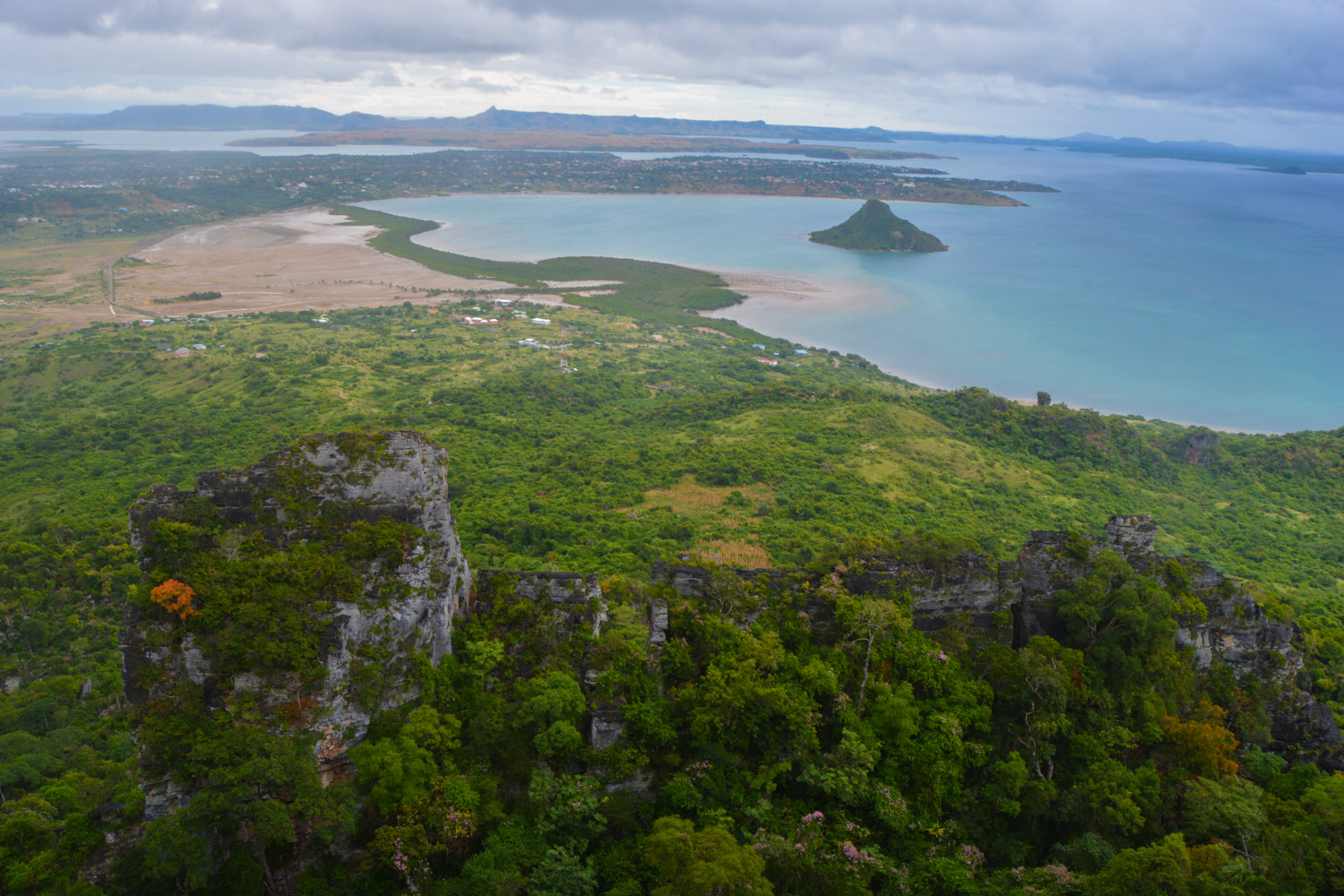 The contrast between the majestic mountains and the proximity of the sea creates a unique dynamic. As you gain altitude, the azure waters stretch to the horizon, creating a beautiful backdrop.
The hiking trails in the area are well-maintained. They guide you through a symphony of local flora and fauna. As you cross crystal-clear streams and perhaps meet the curious gaze of a lemur, your immersive interaction with nature becomes a reality.
Various water adventures (Madagascar luxury safari tour)
Leaving the land trails behind, you can admire the beauty of the sea that borders Diégo Suarez. You're invited to explore the splendor of its azure waters, including the emblematic Mer d'Émeraude. This dazzling lagoon, worthy of its name, offers an aquatic experience that leaves a lasting impression. Imagine floating in its crystal-clear waters, surrounded by lush vegetation, a soothing symphony of nature as your backdrop.
Accessible by boat, the Emerald Sea experience is more than just a fleeting visit. You can immerse yourself completely by spending the night under the stars on the small, unspoilt islands dotted around. Madagascar luxury safari tour.
Do you appreciate peace and quiet? Venture to the unspoilt island of Nosy Hara. Admire its heavenly beaches and unique fauna.
Water sports also abound in Diégo Suarez. Paddle through the waves in a sea kayak, explore the depths of the sea in a scuba dive, or let the breeze carry you away while kitesurfing or windsurfing.
If fishing beckons, Diégo Suarez is also a prime sport fishing destination. Its waters are home to an abundance of fish, offering anglers a memorable experience and a chance to take on an exciting challenge on the high seas.
Dive into local culture (Madagascar luxury safari tour)
If you wish, your trip to Diégo Suarez is not limited to discovering its natural wonders! It can extend to a deep dive into local culture. The bustling markets invite you to mingle with the locals, sample authentic flavors and capture the very essence of daily life. Local handicrafts also bear witness to skills handed down from generation to generation, a window onto the artistic and creative soul of the region.
It's also an opportunity to learn about the history and customs of Diégo Suarez. Encounters with friendly locals allow you to immerse yourself in their way of life, listen to ancient tales and understand how culture has shaped this unique land.
Have you been to Madagascar before, or are you planning your first Madagascar safari tour ? Don't miss a visit to the heart of Diégo Suarez, the port city in the very north of the big island. Madagascar luxury safari tour, the experiences you'll gather there will create unforgettable memories. Whatever your preferences and budget, let a trusted travel agency accompany you on your adventure. You'll benefit from tailor-made stays and personalized advice.
Adventures awaiting for you in the Madagascar luxury safari tour packages
Enjoy an unforgettable vacation on Sainte Marie. Here you'll get a taste of this small island on Madagascar's east coast.
Unforgettable vacations in Sainte Marie (Madagascar luxury safari tour)
Far from the hustle and bustle of the big cities, the island of Sainte Marie welcomes you to a peaceful environment. It's nestled in the crystal-clear waters of the Indian Ocean, in the eastern part of Madagascar. With its captivating history and natural beauty, this island destination promises an extraordinary escape. Madagascar luxury safari tour, whether you're looking for heavenly beaches, cultural immersion or outdoor adventure, Sainte Marie has it all. Are you a lover of luxury safaris in Madagascar? Hold on to your hats, because your next vacation on this island treasure trove will be full of memories.
Historical and cultural discovery (Madagascar luxury safari tour)
Sainte-Marie's history is well worth a detour during your vacation on this small island. Once a legendary haven for pirates, it still bears the traces of this tumultuous past. Shipwrecks and other ruins can be found here.
Sainte-Marie also offers a fascinating fusion of Malagasy and European cultures. The maritime exchanges that have marked its history have resulted in this diversity. Madagascar luxury safari tour. As you stroll through the picturesque lanes of the local villages, you'll discover a lively mosaic of crafts, music and culinary traditions that bear witness to this rich heritage. You can also explore the island by bike.
This east coast island is also known for its colorful festivals and vibrant celebrations. The Donia festival, for example, is held every July to showcase traditional Malagasy music.
Heavenly beaches
Pristine white sand, deep-blue waves, nearby greenery… these are just a few examples of what awaits you. Every corner of Sainte-Marie's coastline looks as if it's been plucked straight out of a postcard.
The island's beaches are a haven for nature lovers and relaxation enthusiasts alike. You'll find that the beauty of the Indian Ocean invites you to take a refreshing dip.  While you contemplate the infinite horizon, you can also lie back on the warm sand. Adventurers can explore the underwater treasures on a snorkeling trip.
The natural charm of the beaches is enhanced by their enchanting tranquility. The island is also less crowded than Madagascar's other coastal landscapes, requiring travel by boat or plane.
Travel by pirogue
Ile aux Nattes is a must-see destination for your next vacation. Situated to the north-east of Sainte Marie, this small island will amaze you with its biodiversity and beautiful beaches. Just 3 km2 in size, it takes just a few hours to visit the whole island on foot.
From Sainte Marie, it takes less than 5 minutes by pirogue to reach the island. Your visit can continue with a pirogue tour of the island, where you can enjoy a moment of relaxation floating above the turquoise waters.
At various stops, you may encounter lemurs, ducks, turtles… The piroguier who will be your guide will also be able to suggest beautiful landscapes where you can settle down for a picnic.
A rendez-vous with the whales
From July to September, Sainte-Marie is transformed into an extraordinary stage for whale watching. Come and enjoy a whale safari! The majestic arrival of the humpback whales will create indelible memories of your trip.
These gentle giants of the ocean migrate to the surrounding warm waters to give birth to their young. You'll be one of the lucky spectators of an aquatic ballet of jumping, playing and splashing.
For animal lovers and water safaris alike, this period represents a unique opportunity to observe these majestic creatures in their natural habitat. Embark on a sea excursion to get up close and personal with these beautiful marine mammals.
A culinary voyage in Malagasy way (Madagascar luxury safari tour)
In Sainte Marie, gourmet travelers will have the opportunity to feast on traditional dishes rich in history and taste. The island invites you to explore Malagasy cuisine with its wide range of flavors.
Don't miss the emblematic dishes based on zebu, the local cow. Try "vary amin'anana", a rice dish with simmered zebu meat and vegetables. Traditional "romazava" is also served. This is a spicy zebu-based stew accompanied by typical vegetable leaves.
Do you enjoy seafood dishes? Your vacation will be delicious with Sainte Marie's marine treasures. Enjoy delicacies such as "ravitoto", an emblematic dish made from manioc leaves.
In addition to local specialties, the island's restaurants offer a variety of menus to suit all tastes. European and Asian cuisine feature on the menus of many establishments.
Several accommodation options
Whatever your travel style, Sainte-Marie is sure to satisfy with its range of accommodation options. For those looking to be pampered, luxury beachfront resorts offer the perfect retreat. Immerse yourself in a world of comfort and convenience! Relax in private ocean-view villas and enjoy sparkling infinity pools.
If you prefer a more immersive experience, picturesque beachfront bungalows are a charming option. Wake up to the sound of the waves, breathe in the sea air from your private terrace and soak up the tranquility of your surroundings.
Travelers on a more modest budget will also find bungalows, inns and guesthouses. These establishments offer not only affordable shelter, but also an opportunity to connect with other travelers.
Choosing Sainte Marie for your next vacation means enjoying a diversity of experiences in the heart of the Indian Ocean. You can enjoy the wild beauty of Madagascar and meet its people. Sainte Marie also offers you a peaceful trip with activities that rhyme with relaxation and tranquility. Do you prefer tailor-made vacations or organized trips? Our agency will satisfy you with its professionalism and commitment. We also organize luxury safari tours and wildlife safaris throughout Madagascar.
Adventures in Madagascar for a luxury safari tour
Explore the great Indian Ocean island from its capital. If you're a safari lover, the south of Madagascar has plenty of memorable adventures in store for you.
Must-sees in the south of Madagascar
Madagascar, this large island in the Indian Ocean, is packed with sites and tours to explore. Culinary discoveries, diverse cultures, breathtaking landscapes, exceptional safaris and many other adventures await you. The southern part of the island from Antananarivo is ideal for your first trip to this beautiful country. It's worth more than just a detour for nature lovers. Whether you plan to stay for weeks or months, you'll continue to make discoveries. Here's a sneak preview of the must-sees in Madagascar's deep south.
A stopover in the capital
Before embarking on your southern adventure, you'll land in Antananarivo, Madagascar's capital. Hotels in this historic city offer a wide range of choices. You can stay in luxury accommodations or choose more economical options.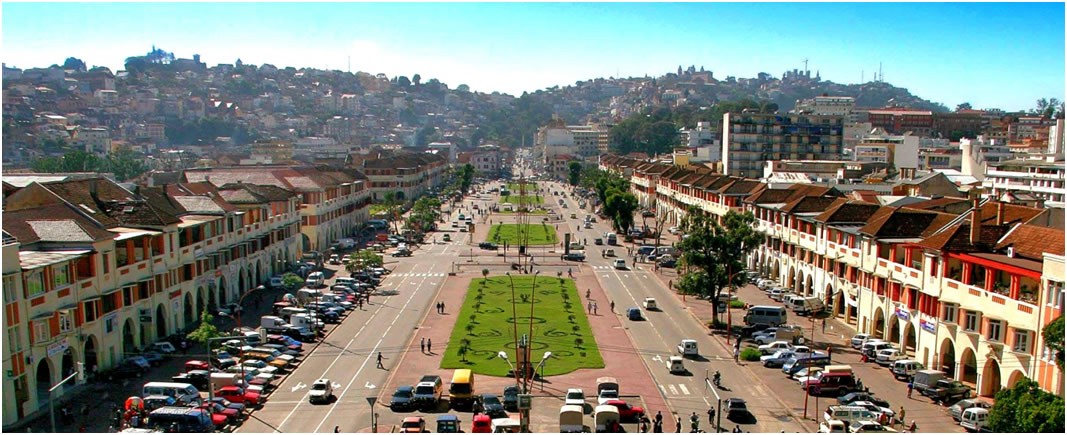 This can plan a day's sightseeing. You can enjoy modern conveniences such as restaurants serving authentic Malagasy cuisine. Visiting colorful markets, museums or historical sites will teach you more about Madagascar's rich culture.
Gourmet breaks before arriving in Antsirabe (Madagascar luxury safari tour)
Leaving Antananarivo en route to the Grand Sud, the next essential stop is Behenjy, 43 km from the capital. Here you'll find the best foie gras in Madagascar. Tourists can buy takeaways to enjoy this culinary specialty as they continue their journey.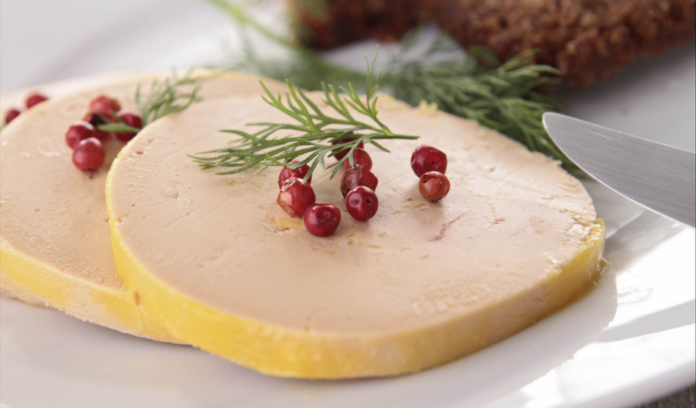 Continuing on, 73 km from Tana, you arrive in Ambatolampy. This town is famous for its aluminum workshops, handed down from generation to generation. Local craftsmen cast aluminum kitchen utensils, as well as magnificent objets d'art. Ambatolampy is also known for its trout and snail farms, offering visitors a unique culinary experience.
The beauty of the water city
Antsirabe, also known as the City of Waters, is located around 170 kilometers from Antananarivo. It is famous for its healing thermal waters and mineral springs. Numerous hotels and wellness centers offer relaxing baths to visitors.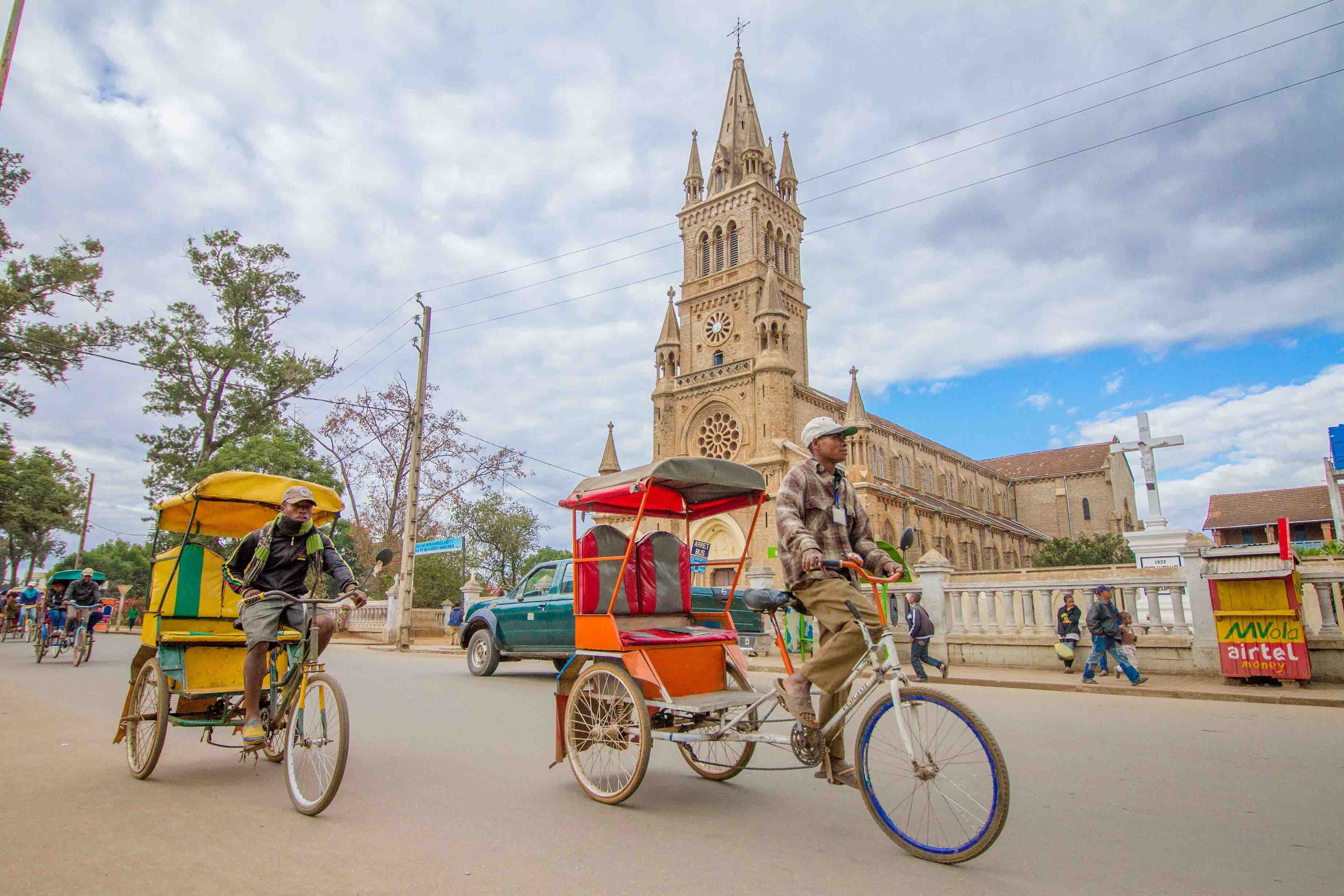 In addition to its thermal benefits, Antsirabe is also renowned for its two emblematic lakes. Located 7 km from the town in the direction of Betafo, Tritriva and Andraikiba are set in breathtaking scenery. Note, however, that the road to reach them is often difficult and winding. A local guide is highly recommended for a safe visit. Lake Tritriva, in particular, is a true natural spectacle that will leave visitors speechless.
Ranomafana National Park
Are you a wildlife enthusiast? Don't miss the opportunity to visit Ranomafana National Park, some 400 km south of Antananarivo. This site is home to an incredible diversity of species endemic to Madagascar, including the golden lemur, the bamboo lemur and the dwarf chameleon.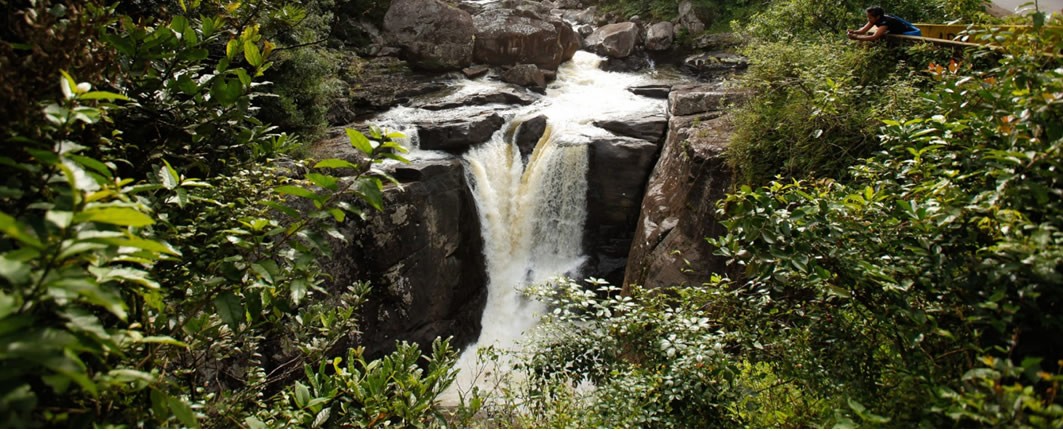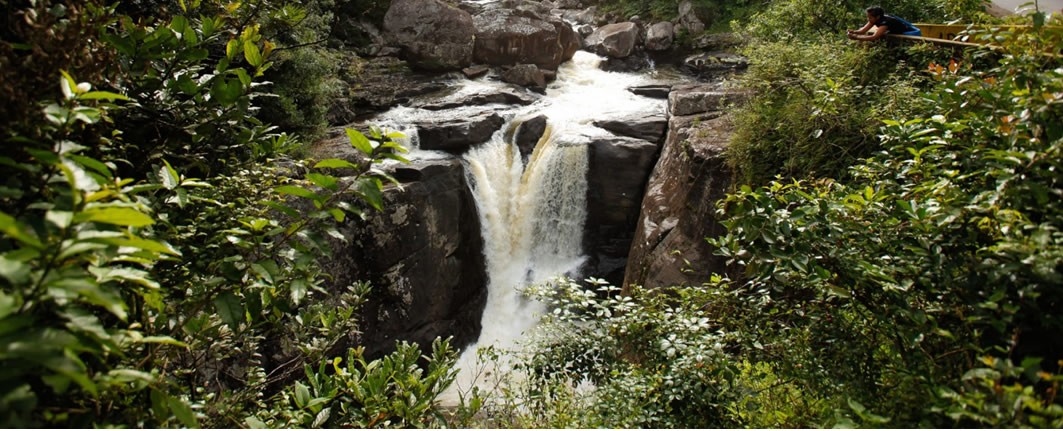 You can enjoy guided hikes through the tropical rainforest. Picturesque waterfalls and natural hot springs will enhance your journey. Birdwatchers will also be delighted to discover the many rare birds that inhabit the park.
Andringitra National Park (Madagascar luxury safari tour)
Create lasting memories with a visit to Andringitra National Park, around 20 km south-west of the town of Ambalavao. Madagascar's highest point rises majestically here. It's a demanding but rewarding climb if you enjoy hiking.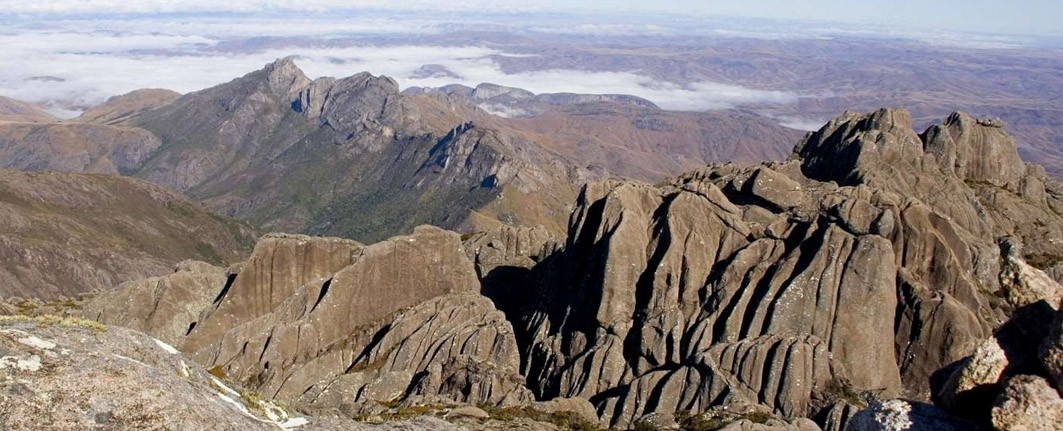 The Andringitra mountains are home to a variety of endemic plant and animal species, including the Fosa (Malagasy civet cat). The flora also varies from high-altitude meadows to bamboo forests.
Isalo National Park
Isalo National Park is located in Ranohira, some 700 km southwest of Antananarivo. It's a geological and natural wonder to explore.
The sandstone rock formations here have been sculpted by erosion over thousands of years. They create an incredible landscape of deep canyons. You'll also see palm forests, caves and vast rocky plateaus. Take time out to swim in the natural pools during your visit.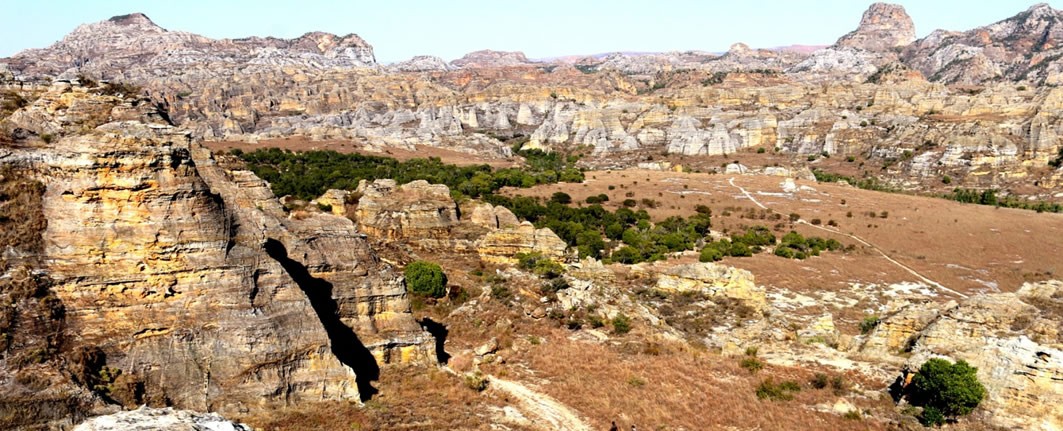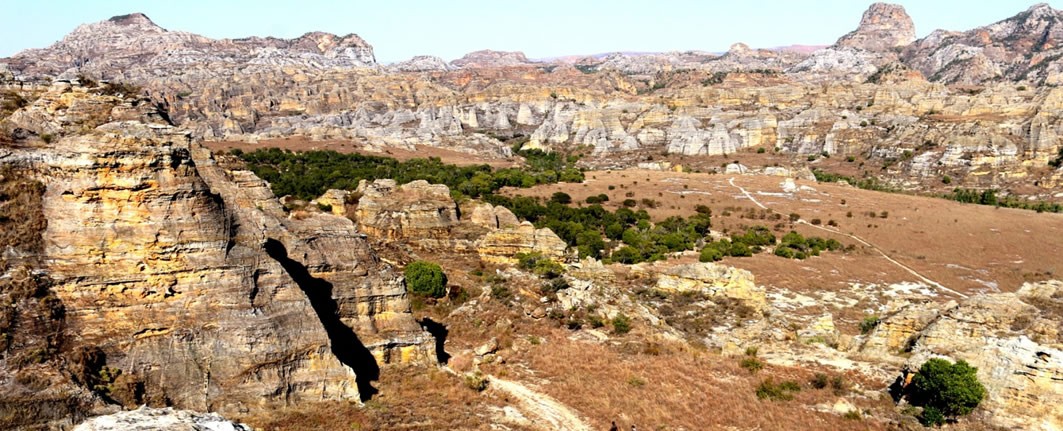 Hiking in the park also allows you to discover a variety of landscapes and appreciate the park's unique biodiversity. Lemurs, lizards, butterflies and many other species can cross your path.
The fishing village of Ifaty
Located around 27 km north of Toliara, Ifaty is a charming coastal village with a peaceful, authentic atmosphere. Here you can discover the traditional way of life of the local fishermen and observe their daily activities. These include fishing from pirogues in the turquoise waters of the Indian Ocean.
Ifaty is also renowned for its magnificent white sandy beaches lined with coconut palms. It offers travelers an ideal setting to relax and recharge their batteries. Lovers of scuba diving and snorkeling will be enchanted by the coral reefs. Colorful marine life awaits you. You can observe turtles, tropical fish, manta rays…
The seaside resort of Anakao
Around 35 km southwest of Toliara, Anakao is a heavenly seaside destination. Its secluded, unspoilt beaches will give you a change of scene. The crystal-clear waters invite you to swim, snorkel and dive.
Anakao is also an excellent starting point for boat excursions to Nosy Ve island, a nature reserve home to seabirds and sea turtles. The sunsets over the sea are simply breathtaking, offering an unforgettable spectacle to round off a fine day of seaside adventures.
Baobab Alley
Your adventure in Madagascar's deep south will be incomplete without a visit to the Allee des Baobabs. This majestic avenue lined with giant baobabs is one of the country's most emblematic sites. Some of the trees are over 800 years old and reach heights of up to 30 metres.
The baobab alley, around 45 km west of Morondava, offers a unique spectacle at every sunset. It's a great place to contemplate Madagascar's raw beauty and connect with nature.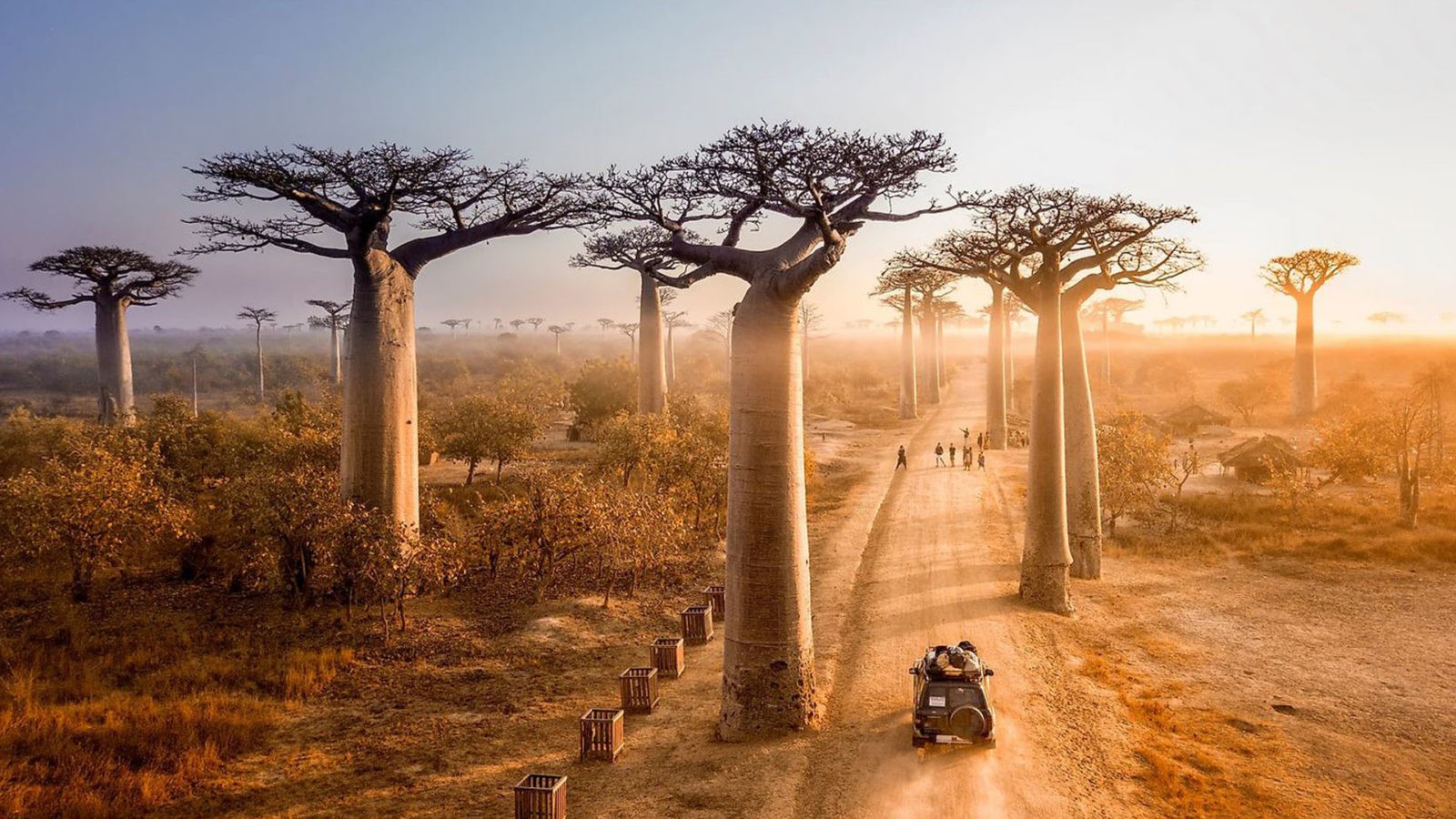 Madagascar's deep south offers a wide range of sites to explore, from cultural cities to large national parks. Do you have a few days, a few weeks or several months for your adventure? Discuss your needs and budget with an experienced travel agency. Professionals will accompany you throughout your stay and propose customized safari tours.
Madagascar luxury safari tour destination
Let yourself be seduced by Madagascar and its enchanting beaches for your next vacation! HT Agency Tours offers the best Madagascar luxury safari tour by combining Cultures, Game drive, the highest level of accommodation in each place, best guides, best transportations, helicopters, private charter plane, …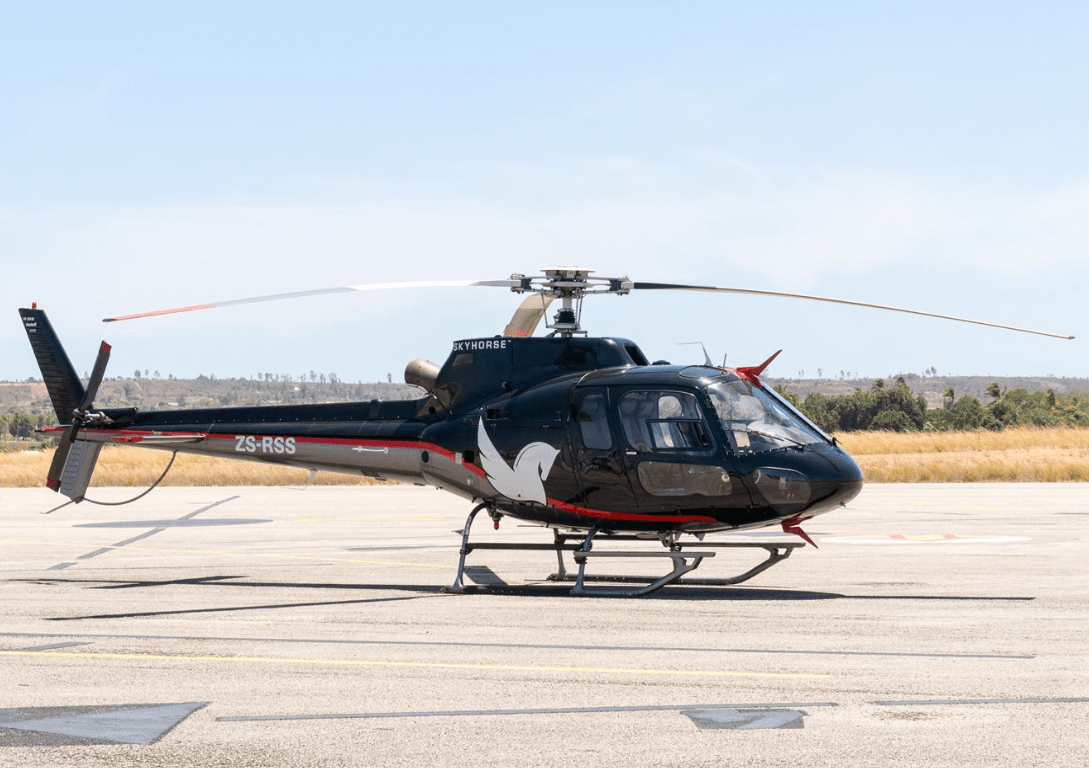 Madagascar's most beautiful beaches
Create unforgettable memories on your next vacation! Madagascar's beaches take you into an enchanting world that guarantees a change of scenery. This island off the east coast of Africa is renowned for its crystal-clear waters and heavenly beaches. It offers a range of seaside destinations to suit all tastes. Are you planning to travel alone, with family or friends? Here's a sneak preview of your future adventure along Madagascar's coastline!
The Nosy Be archipelago and its enchanting beaches
Start your journey on Madagascar's north coast and marvel at the enchanting island of Nosy Be. Known as the "perfume island", this destination is renowned for its ylang-ylang and vanilla plantations. Visitors particularly appreciate its breathtaking beaches.
Nosy" meaning "island" in Malagasy, Nosy Be is surrounded by a dozen smaller islands, forming an archipelago. These include Nosy Iranja, Nosy Komba, Nosy Sakatia, Nosy Tsarabanjina…
Each island offers a postcard setting and spectacular scenery. Photography enthusiasts will love taking their best shots on the stretches of white sand. You can swim in crystal-clear waters and take part in a variety of water sports. Scuba diving, for example, allows you to appreciate the archipelago's rich marine biodiversity.
Head for the Mitsio Archipelago of Exception
Located off the northwest coast of Madagascar. Mitsio archipelago is a real hidden treasure. It comprises several islands with unspoilt beaches, including the must-see Tsarabanina. It's a seaside destination ideal for escaping and marvelling. Overnight or on a day trip, you can admire it in all its splendor. The beaches are lined with granite rocks sculpted by time. The clear, shallow waters are ideal for swimming, snorkeling and discovering an abundance of marine life.
The Mitsio islands are also a great place to watch seabirds and enjoy sunsets. An expedition to this exceptional archipelago will leave you with lasting memories of Madagascar's wild beauty.
The tranquil beaches of Île Sainte-Marie
Head east to Madagascar, where you'll discover the island of Sainte-Marie! This jewel of the Indian Ocean is famous for its immaculate beaches lined with coconut palms. It offers an atmosphere conducive to relaxation and escape for those looking to enjoy a restful trip.
Sainte-Marie is not yet overrun by mass tourism. In fact, it's only accessible by plane or boat. Rest assured, hours of travel will soon be rewarded by the island's beautiful beaches, including Ambodiforaha.
This beach boasts fine sand and calm waters, ideal for families in search of tranquillity. Scuba diving enthusiasts will also be delighted by the coral reefs, home to a wide variety of marine life.
In addition to its idyllic beaches, Sainte-Marie has a rich historical past. You can explore the vestiges of the buccaneering era, recalling its former role as a pirate hideout.
A little corner of paradise on Île aux nattes
Accessible by pirogue from Île Sainte-Marie, Île aux Nattes offers a seaside experience like no other. This peaceful island offers unspoilt beaches and colorful seabeds.
Here, time seems to slow down, inviting you to relax on palm-fringed sandy beaches. In just a few hours, you can explore the whole island on foot, as it's so small.
A veritable natural aquarium, Île aux Nattes is an excellent spot for snorkeling. You can explore the colorful coral reefs and swim alongside tropical fish during an underwater stroll. Far from the hustle and bustle, it's an idyllic retreat for travellers in search of calm and natural beauty.
The gentle south at Anakao beach
Discover the charming village of Anakao, nestled between dunes and a turquoise lagoon. Located in the south-west of Madagascar, this seaside destination offers a peaceful, off-the-beaten-track atmosphere.
Anakao's white sandy beaches stretch as far as the eye can see. They invite you to bask in the sun and relax in a heavenly setting. Nature lovers will appreciate boat excursions to observe humpback whales during their migration between June and September. If you enjoy water sports, this is the ideal place for snorkeling.
The village of Anakao is also the ideal starting point for exploring Tsimanampetsotsa National Park. This must-see site in the south of the island is famous for its pink flamingos, unique desert landscapes and salt lakes.
Libanona beach in south-east Madagascar
Libanona welcomes you to an idyllic setting where lush green vegetation, white sand and turquoise waters come together in perfect harmony. Located in Fort Dauphin, in the south-east of the country, Libanona is a prime bathing spot. The area is also called Code d'Azur for its blue skies and immense lagoons.
Libanona beach is especially recommended for sports enthusiasts. Whether you're a surfing enthusiast or a professional, the region's wind conditions are sure to please.
The sunset at Libanona is also well worth a visit. Don't miss this wonderful spectacle of nature after a busy day on this Madagascan beach.
As well as being an exotic destination, Madagascar is also a luxury safari tour destination by excellence.  From the northern coasts to the southern shores, via the remote eastern and western islands, the island offers a diversity of coastal landscapes. You can relax on secluded beaches, discover its unique wildlife, or experience immersion in Malagasy culture. For your Madagascar getaway, contact a specialized travel agency for a unique, tailor-made experience. Passionate experts will design a personalized itinerary, or even safari tours, to suit your interests.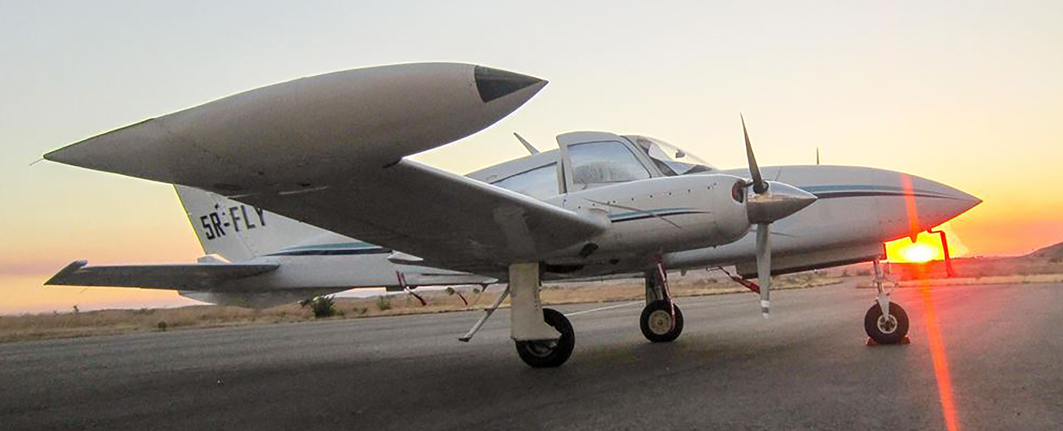 Madagascar luxury safari tour