Your journey of discovery will be a perfect opportunity to rediscover yourself. How? Simply by finding those small pleasures that lead you all year, and you finally have time to indulge.
Organize your trip with confidence and security. We Implement sanitary protocols with respecting every smallest detail to ensure our priority, which is 'YOUR SECURITY'
TANZANIA
Tanzania is a country in the southern hemisphere located in East Africa. Its natural boundaries are formed by the Indian Ocean to the east, Kilimanjaro and Lake Victoria to the north, the Kagera River to the northwest, Lake Tanganyika to the west, Malawi to the southwest and the Ruvuma River. . South. It has land borders with Kenya and Uganda to the north, Rwanda and Burundi to the northwest, the Democratic Republic of the Congo to the west, Zambia and Malawi to the southwest, and Mozambique to the south. To discover more, check out our Tanzania safari tours packages
Private & Group Expedition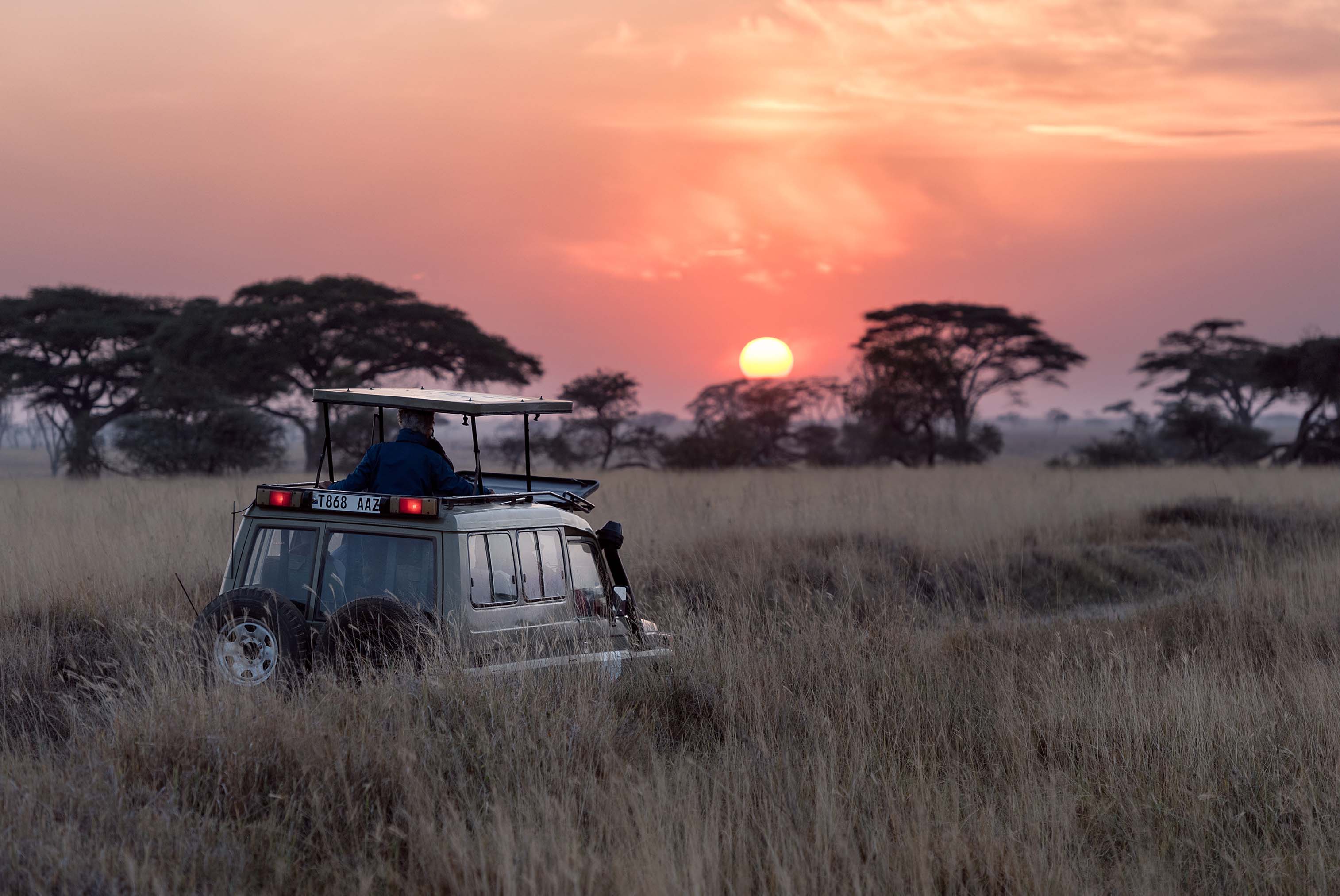 Best time for a Tanzania safari tours
When considering a Private or Group Tanzania safari tours, travelers will be pleased to know that there is no right or wrong time to visit this beautiful country. However, if you dream of seeing specific animals or natural sights, or are looking for a certain type of weather, you may find that some months are better for you than others.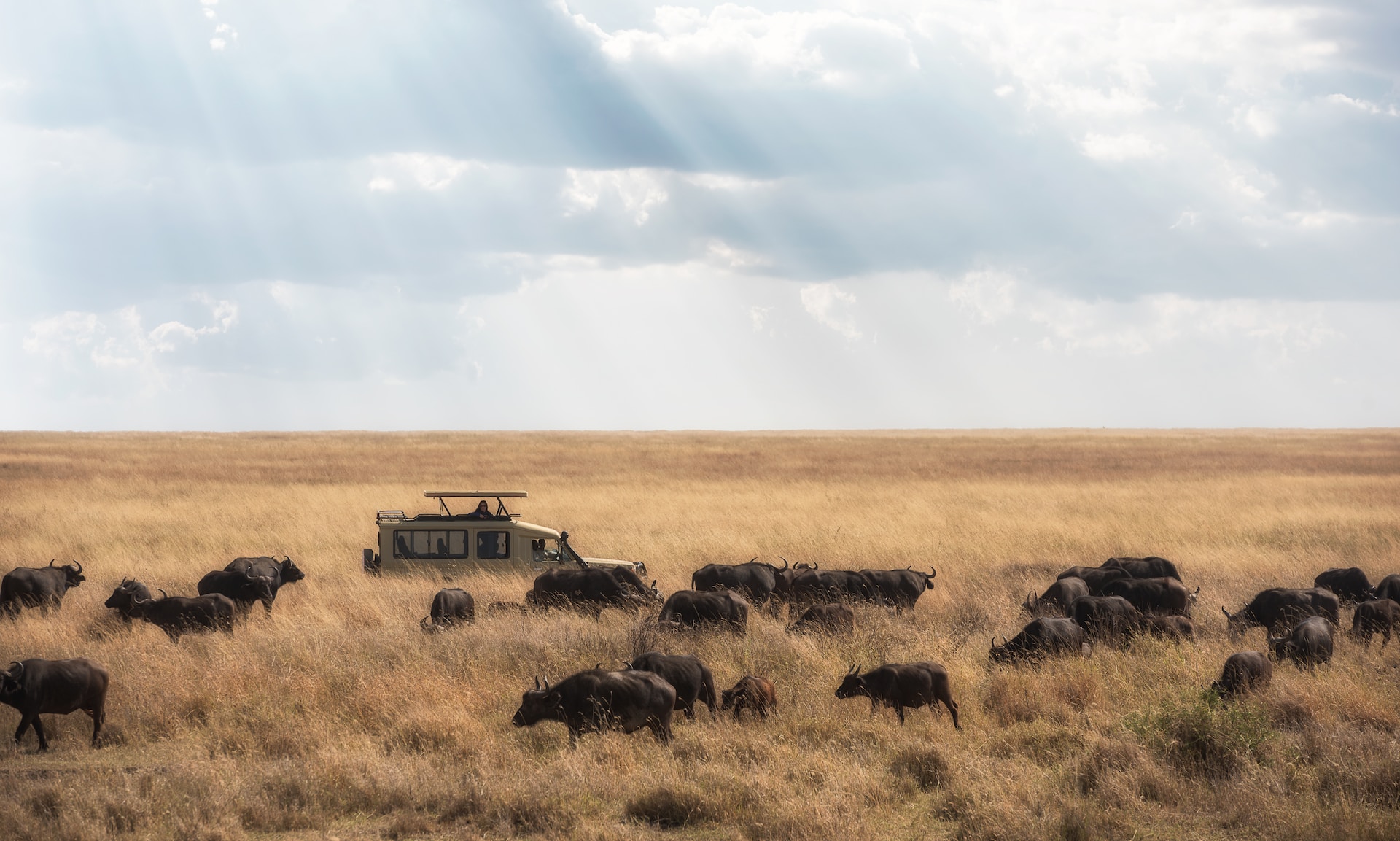 Fans of fauna
Tanzania is one of the most beautiful safari destinations in Africa (in Private or in Group), and travelers dreaming of visiting the country are likely to be satisfied with an African safari (Private or Group Tanzania safari tours) at any time of the year. But a must-see is the Great Migration, when millions of wildebeest and zebra migrate north into Kenya in the Serengeti National Park between July and October.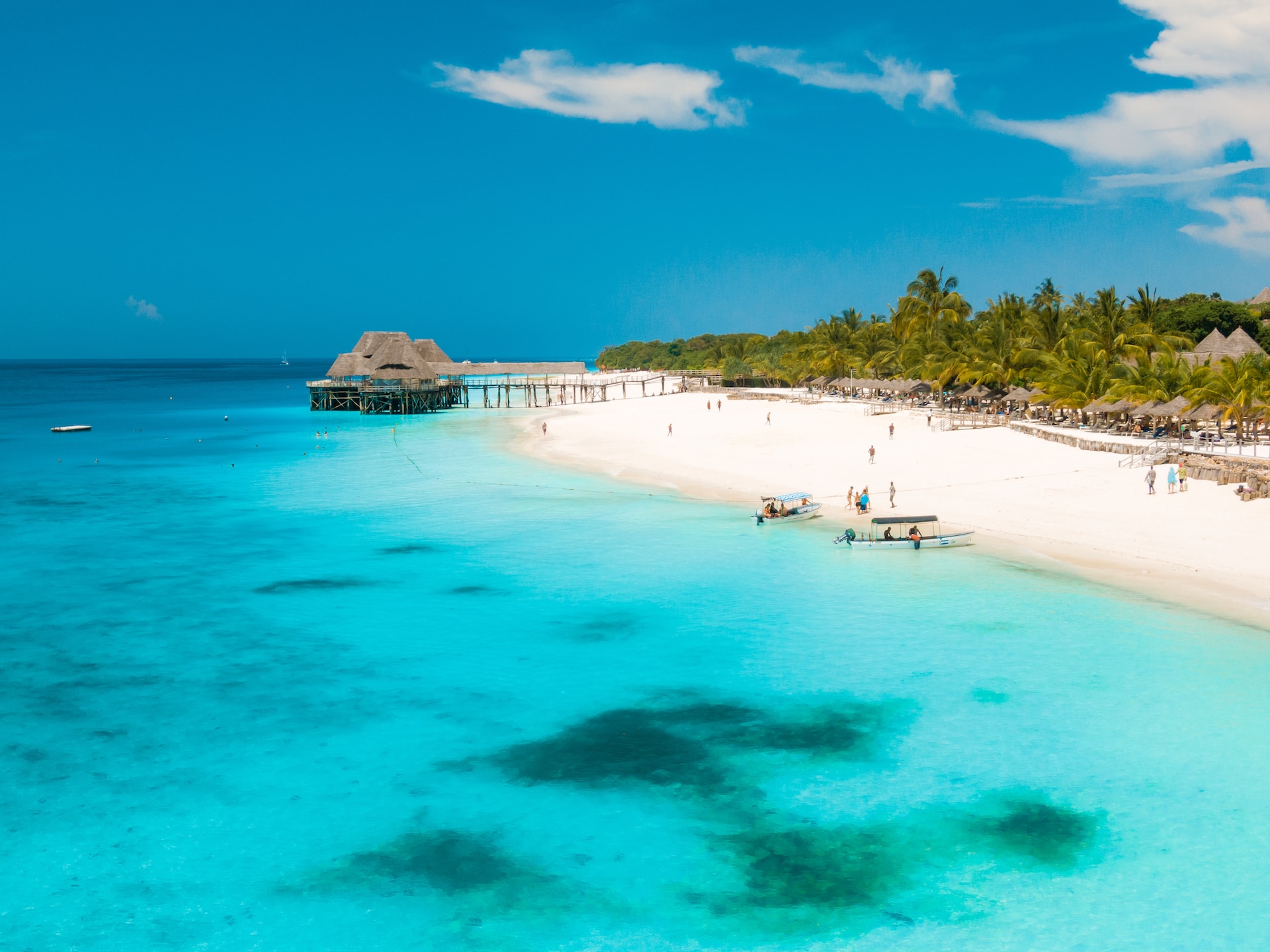 Fans of beach
While they tend to let the local wildlife take a backseat, Tanzania's beaches are truly incredible. Pristine white sand beaches and turquoise waters await travelers looking to relax. Watch turtles or go windsurfing. This adventure can be organized in Private or Group Tanzania safari tours.
Fans of hike
Mount Kilimanjaro is one of the seven peaks and the highest mountain in Africa. Travelers of almost all ages and abilities can successfully climb this mountain. Offering one of the most awe-inspiring experiences on a Private or Group Tanzania safari tours for visitors to Tanzania.

Wildlife Spots on a Private or Group Tanzania safari tours
The best time for safari in Tanzania is usually the dry season, June to October, with a shorter dry season in the north, January to February. The best months for wildlife viewing are late June through October, but visitors should be prepared for peak season crowds and prices. Visiting during the short dry season in January or February means lower prices and fewer tourists, but expect occasional rainstorms. Pack layers for an early morning game drive and get ready for the rain. Dry season is best for on-land wildlife viewing, those interested in Tanzania's abundant birdlife should plan to visit during the wet season. Our expert will coach you if you plan for a Private or Group safari tours in Tanzania.

Best time to see the Great Migration
The Great Migration, which saw millions of wildebeest and zebras migrate from Tanzania's Serengeti National Park to Kenya's Masai Mara National Park, is one of the world's most incredible natural phenomena, so it's no wonder travelers dream of seeing it in person Witness it! The best time of year to view the Great Migration in Tanzania is from July to December, but travelers traveling later can also head to the Masai Mara to see the Great Migration in its wake. There are several multi-destination tours that offer both Tanzania and Kenya experiences, giving visitors the best of both worlds. HT Agency Tours has several packages for a Private or Group safari tours to Tanzania and Kenya.

Best time for Private or Group safari tours in Tanzania and Zanzibar
Exploring Zanzibar by visiting Tanzania is a great way to experience the country's beaches and culture. Some of our packages covers those both destinations. Private or Group Tanzania safari tours. The best time to visit Zanzibar is between June and October when temperatures are warm but not too hot and you'll find the weather much drier. You'll love Zanzibar from December to February, when temperatures soar without humidity. We would like to specify that Keep in mind that so many travelers enjoy traveling in Tanzania and Zanzibar during the wet season, many beach lodges will be closed during this time.

Best Months to Visit the Beach
July and August: July and August are the driest months in Tanzania, which means your beach holiday is less likely to be interrupted by rain! Private or Group Tanzania safari tours. February and March: Also in February and March, there is relatively little rainfall, especially in Zanzibar. Sauti za Busara is a Swahili-language music festival that provides the perfect soundtrack to a February beach holiday. If you're heading to Tanzania for scuba diving, visibility is excellent year-round, ranging from 10 meters to over 30 meters (33 to 98 feet). The water temperature tends to stay around 25-30°C (77-86°F), which means long dives are still comfortable.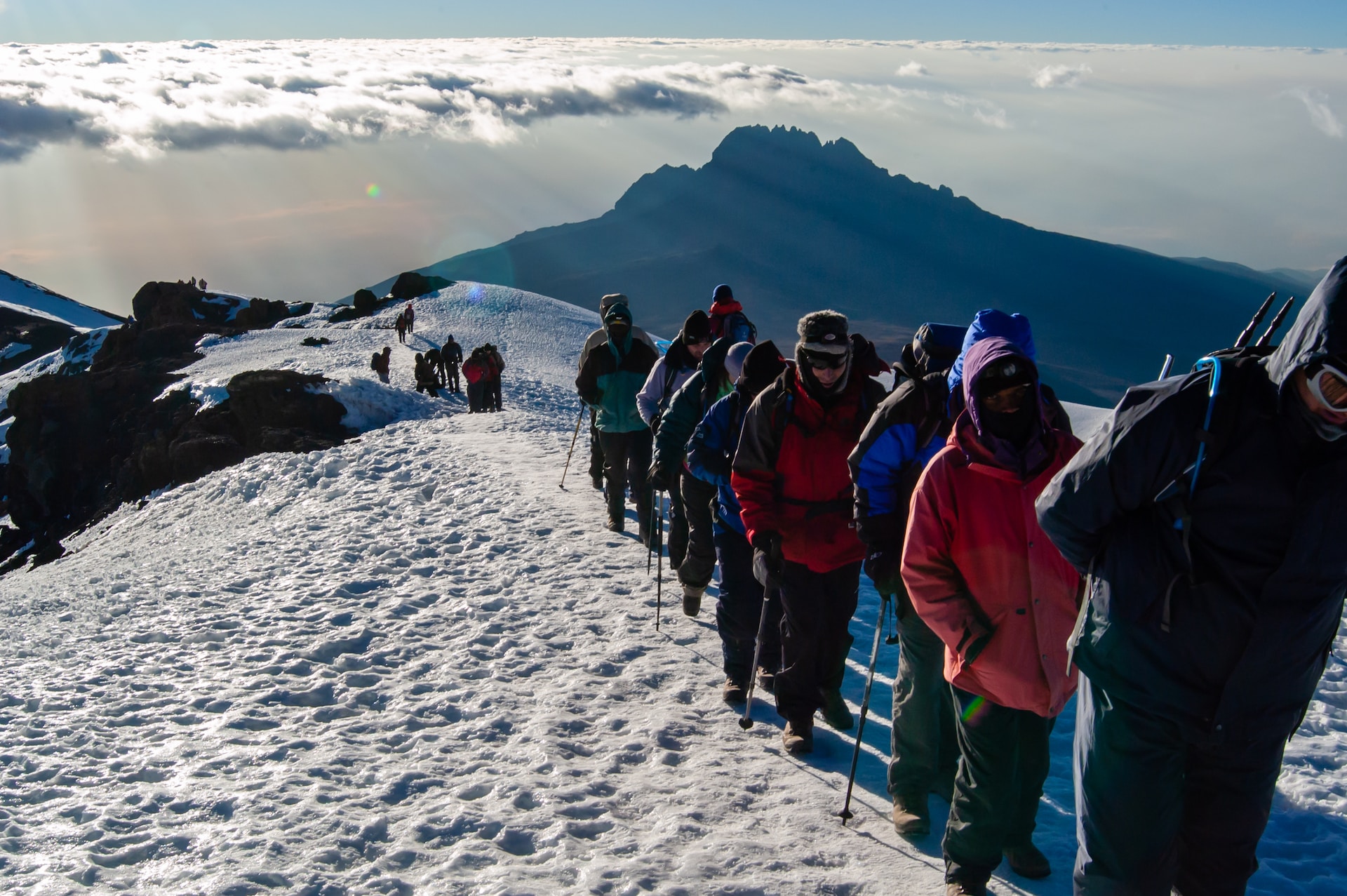 The best time to climb Mount Kilimanjaro
Mount Kilimanjaro is close to the equator and can be climbed all year round, making the surrounding weather relatively stable and mild. However, the two main seasons for climbing are January to March and June to October; the two dry seasons on the mountain. Private or Group Tanzania safari tours.
Climb Kilimanjaro in January, February and March
January to March is the best time for novice climbers or hikers. The sky will be blue and bright. The temperature will be slightly higher. Precipitation will decrease. Snowfall is likely to be less than later in the year. Private or Group Tanzania safari tours. Travelers should be aware that the months January to March are cooler and there may be light showers here or there. In most cases, travelers will encounter fewer hikers along the way, which may make the climb more enjoyable depending on your travel preferences.
Climb Mount Kilimanjaro from June to October
June to October is definitely busier, but given the size of Kilimanjaro, you're less likely to feel crowded during your trip. September will be the busiest month. In order to effectively control and protect the environment, some lines limit the number of daily boarders. Remember the walk is long so you can enjoy a moment of peace – even if you are traveling in a group. Private or Group Tanzania safari tours.
Climbing Mount Kilimanjaro in the rainy season
There are two rainy seasons: A long season from March to June and the second eruption occurred in November. If you're an experienced hiker, you can even enjoy the challenge while taking advantage of the lower prices and fewer tourists. Private or Group Tanzania safari tours. There will be snow on the summit, which will appeal to intermediate hikers or those who prefer these conditions.
Full Moon Climb Kilimanjaro
Mount Kilimanjaro is breathtaking. But if you want to elevate your experience. Private or Group Tanzania safari tours. Plan your hike with this heavenly activity as you make your final summit ascent and witness the majestic glacier illuminated by a full moon. While a full moon is a monthly event, careful planning is required to ensure you reach the summit when the moon is at its brightest. For example, a 7-day climb should start five days before the full moon date so you can sync it up with the summit time.
Best way to climb Mount Kilimanjaro
Before you start your trek to the summit of Kilimanjaro, you need to figure out how to get there and which mode of transportation is best for your itinerary or trip. Private or Group Tanzania safari tours. Travelers flying from the UK, US, Australia or Canada and other parts of the world have a number of options to explore, the most popular being Kilimanjaro Airport. Each of these options should be carefully considered based on your budget and how much time you have to explore Tanzania before or after your trek. Most importantly, don't book the cheapest flight without considering whether there are pitfalls. This includes long-term stays, additional visas or transport arrangements.
Kilimanjaro Training Program
Climbing Kilimanjaro is a long journey, and the best way to prepare for a long journey is to complete a few. Private or Group Tanzania safari tours. Strong, controlled legs make it easy to walk uphill or downhill for long periods of time. If possible, strengthening the immune system in advance will not be exhausted. Jump on a bike, go for a run, exercise, or do whatever it takes to get your heart rate up. The best thing you can do is tie your shoes to your feet and move. It might be hard at first, but you'll thank yourself later. If you are hiking, it is important to wear shoes that you plan to climb during your training to break them in properly, to avoid bad diarrhea during your trip to Kilimanjaro.
Abilities for Kilimanjaro altitude
According to the success rate of climbing Kilimanjaro. Private or Group Tanzania safari tours. Some people can climb Kilimanjaro in 5 days but we do not recommend this. While others do not reach the summit in 8 or 9 days. You don't know what it's like to climb without oxygen until you get to Kilimanjaro. Yes, there is an advanced training system that allows climbers to pre-train at home.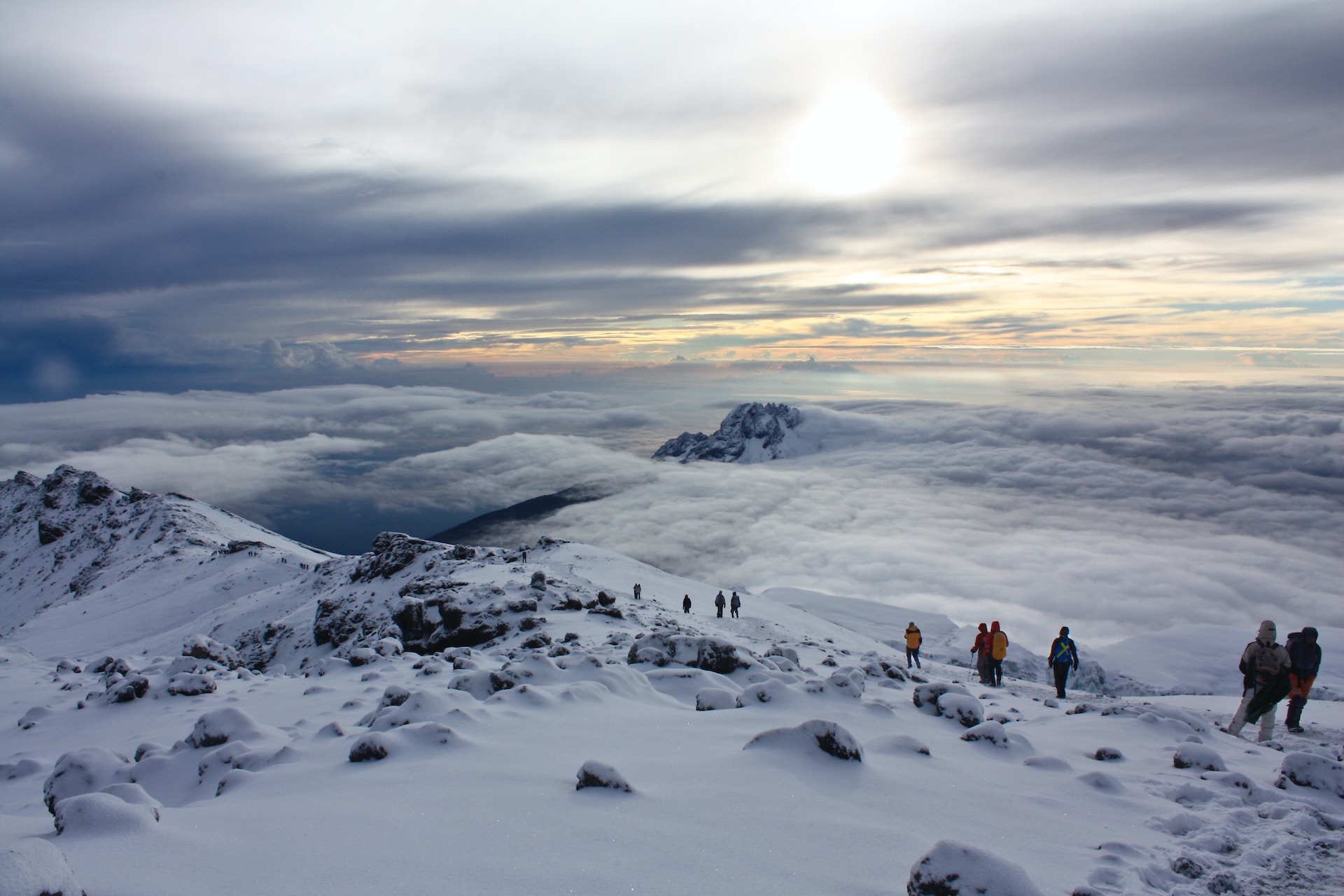 Advice on Kilimanjaro equipment (This is available for a Private or Group Tanzania safari tours)
When thinking about what to pack for Kilimanjaro, remember that many tour operators may provide most of the necessary equipment for rent. And may even include it in the price of your tour. But this is not necessarily and usually the case. . . You can relax when it comes to packaging. Private or Group Tanzania safari tours. A common mistake climbers make is going overboard and carrying too much gear, so it's best to be careful with your gear.
Tanzania safari tours Private & Group Expedition