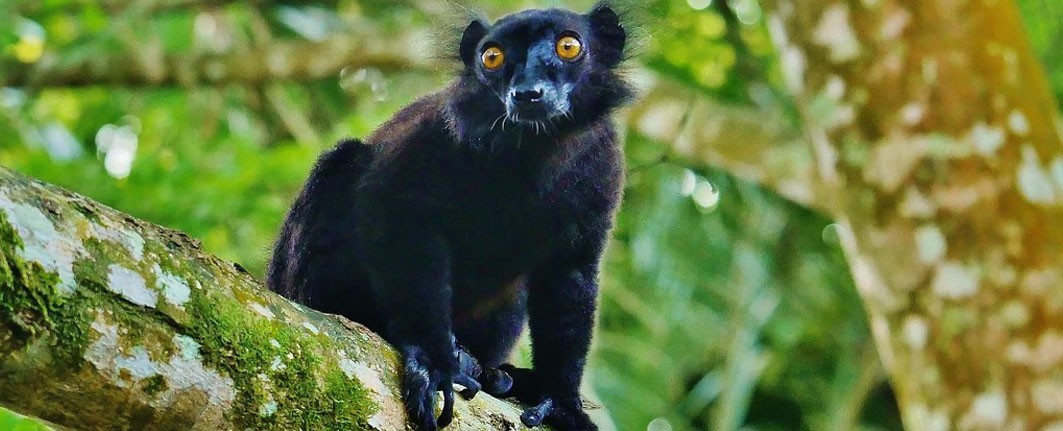 DISTRIBUTION: Found in a small area of northern Madagascar in primary and secondary Sambirano forest, timber plantations, and areas of mixed cultivation and forest. Seems more tolerant of disturbance than many lemurs.
ID: All-black male is unique. The female with its overall brown coloration and white facial tufts is also unmistakable within its range.
VOICE: Most common call is a distressed squeal, often given by a group in concert.
BEHAVIOUR: Much like other Eulemur species. Feeds mainly on fruit, and is active both day and night. A single young is born between September and November.
WHERE TO SEE: In Lokobe NP on Nosy Be, or on a tourist excursion to Nosy Komba, where a tame group of lemurs seems to subsist mainly on handouts.
HT AGENCY TOURS
Luxury Madagascar with the best luxury African safari tours packages. Discover your next perfect destination with HT Agency Tours