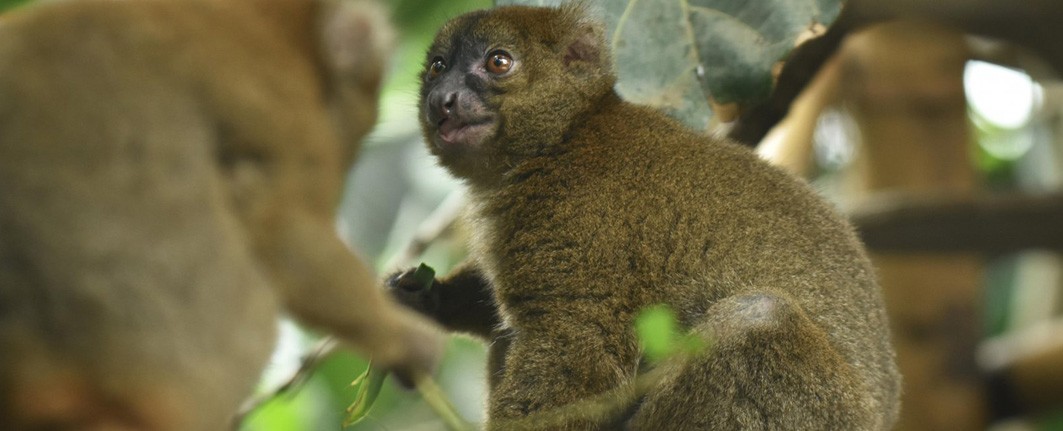 Bamboo lemurs are members of the 'true lemur' family, all of which are active during the day. As their name suggests, bamboo lemurs eat bamboo and are usually found in stands of it. Three of the six Malagasy species are covered here.
DISTRIBUTION: Formerly widespread, but now restricted to a few patches of rainforest in the central and southern parts of eastern Madagascar.
ID: Much larger than other bamboo lemurs. Has a broad face and white ear-tufts.
VOICE: Gives quiet "chuck" notes and a short, rising, raspy trill.
BEHAVIOUR: Like Golden Bamboo Lemur, eats mainly Giant Bamboo Cathariostachys madagascariensis, although it prefers the pith inside the canes, leaving impressively mangled bamboo stalks in areas where it has fed. One baby is born in October or November.
WHERE TO SEE: Ranomafana NP is famous for this species, but the small population that is normally seen by visitors is under threat and may soon vanish, for reasons that are poorly understood. Another place to see this species is Torotorofotsy, a site near Mantadia NP that is managed by Association Mitsinjo. Entrance tickets and a local guide can be arranged at their office near Andasibe.
HT AGENCY TOURS
Luxury Madagascar and all Africa tours and safaris. Discover your next perfect destination with HT Agency Tours