Discover Nosy Be through our Madagascar tours & travel packages
A paradise accessible to all. Nosy Be is an archipelago composed of several small islands easily accessible and as authentic as each other. Among the best known are Nosy Komba, Nosy Tanikely, Nosy Iranja and Nosy Sakatia. HT Agency Tours will make you discover the authenticity of the country on different Madagascar tours & travel packages in a small group tour.
Nosy Komba, the island of sacred lemurs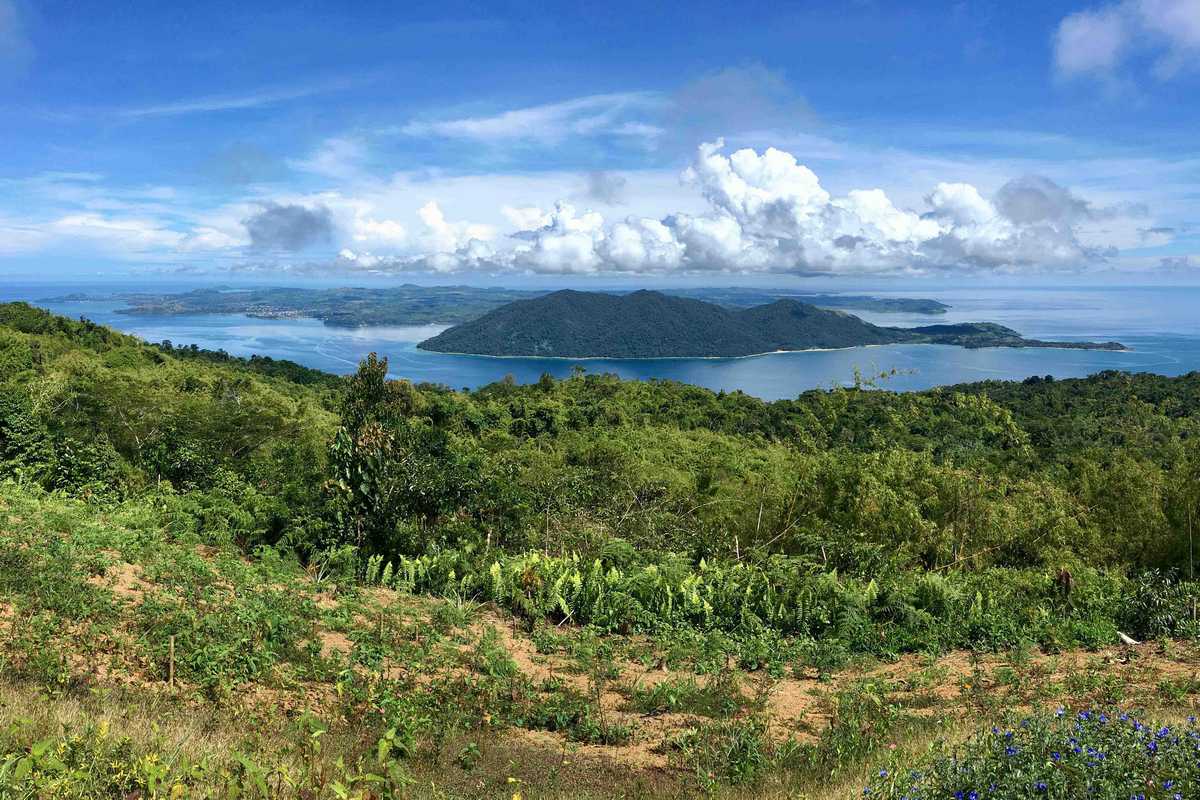 Second largest island of Nosy Be, Nosy Komba is an old volcano – Antaninaomby, 25 square kilometers. It is possible to reach Nosy Komba from Madirokely beach. It is also called "the island of lemurs", and as its name suggests, it is home to many lemurs protected by the "fady" or local ban, such as the Lemur Macaco. Indeed, the latter are considered sacred by the inhabitants of the island. But, it's not just that. It is teeming with other wildlife such as boas, various reptiles, as well as rare birds.
There are also various endemic plant species such as the famous ylang-ylang. Nosy Komba is a jewel of nature. With its luxuriant vegetation, its medicinal plants, it promises an unforgettable adventure, an authentic discovery in a Madagascar small group tours.
Nosy Komba overlooks a mountain 622 meters above sea level. It thus offers exceptional 360° views of the entire archipelago and. At the same time, hiking enthusiasts will be served. For those who love the beach, they are not disappointed, as are scuba diving and even snorkeling enthusiasts,
Fishing enthusiasts can also indulge in their favorite activities. All fishing practices are possible there: popping, casting, trolling, jigging, drifting, hand line, fishing, spinning… Many fish are to be discovered: trevally, tuna, swordfish, sea bream, barracuda, marlin, and many more. more besides. more besides. Our Madagascar tours & travel packages allow you to discover the small island around in a private organization or in a small group tour.
Nosy Tanikely, for a unique moment of escape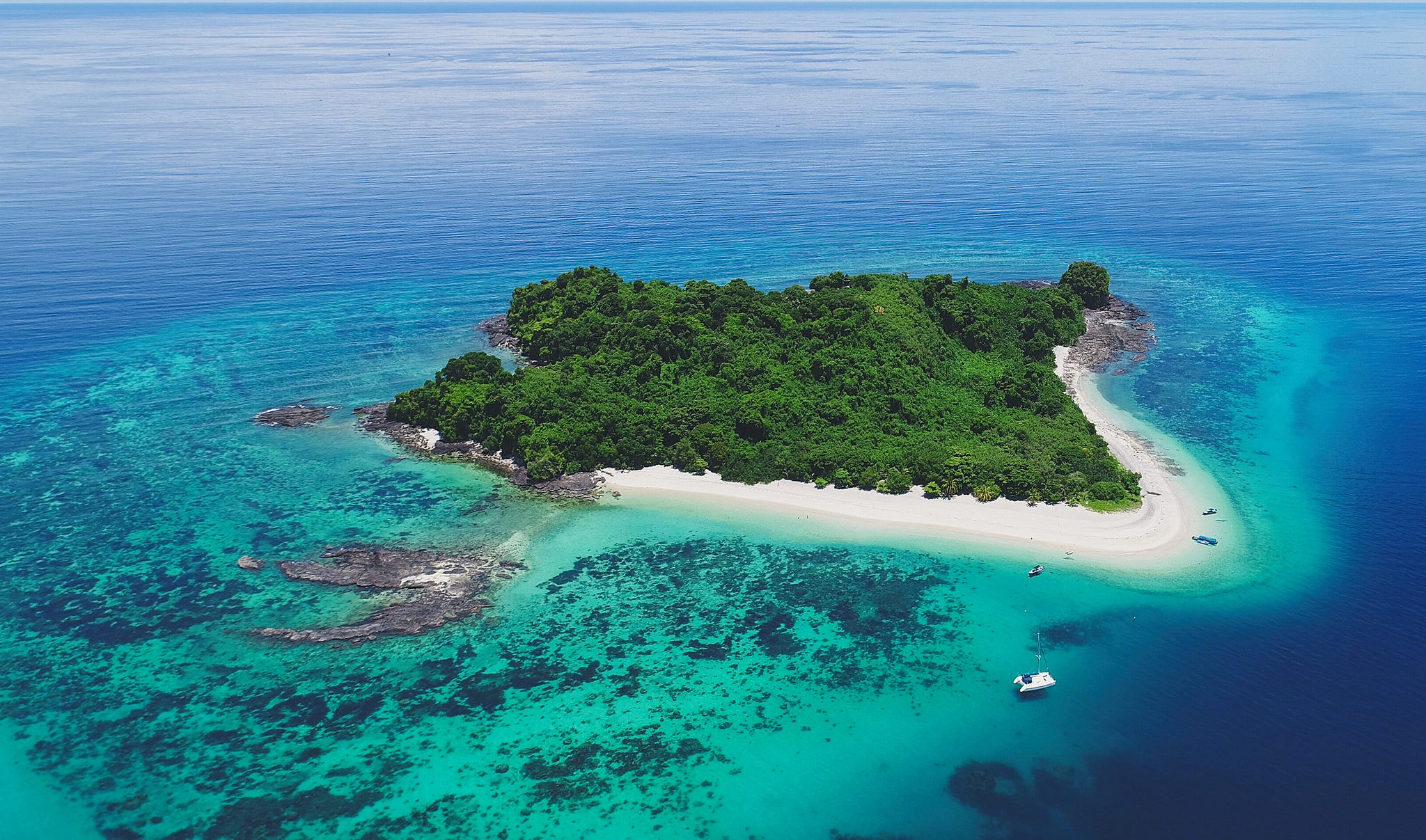 Nosy Tanikely or "the island of small land" is not far from Nosy Komba. In addition, it is possible to do both islands in one day. Nosy Tanikely is recognized mainly for its marine and terrestrial biodiversity, its beauty, and its beach with translucent waters.
Did you know that, for several years, the island has been classified as a Marine and Coastal Protected Area (APMC), and has acquired the status of National Marine Park? According to scientific studies, it is one of the most important in Madagascar in terms of marine environment. A real aquarium, its underwater reserve is exceptionally rich. While swimming, diving or snorkelling, observe its unique coral reef, as well as its multitude of colorful fish, sea turtles, rays, dolphins… However, it should be noted that fishing and night dives are prohibited. on the island.
In addition, if you want to take a short walk, its national park extends over a radius of 700 meters. Nosy Tanikely is the most visited islet of Nosy Be. A visit to Tanikely lighthouse is also recommended. This one was built in 1908. You will have a 360° panoramic view from this lighthouse. Discover in-dept through some Madagascar tours and travel packages.
Nosy Iranja, a pearl of the Indian Ocean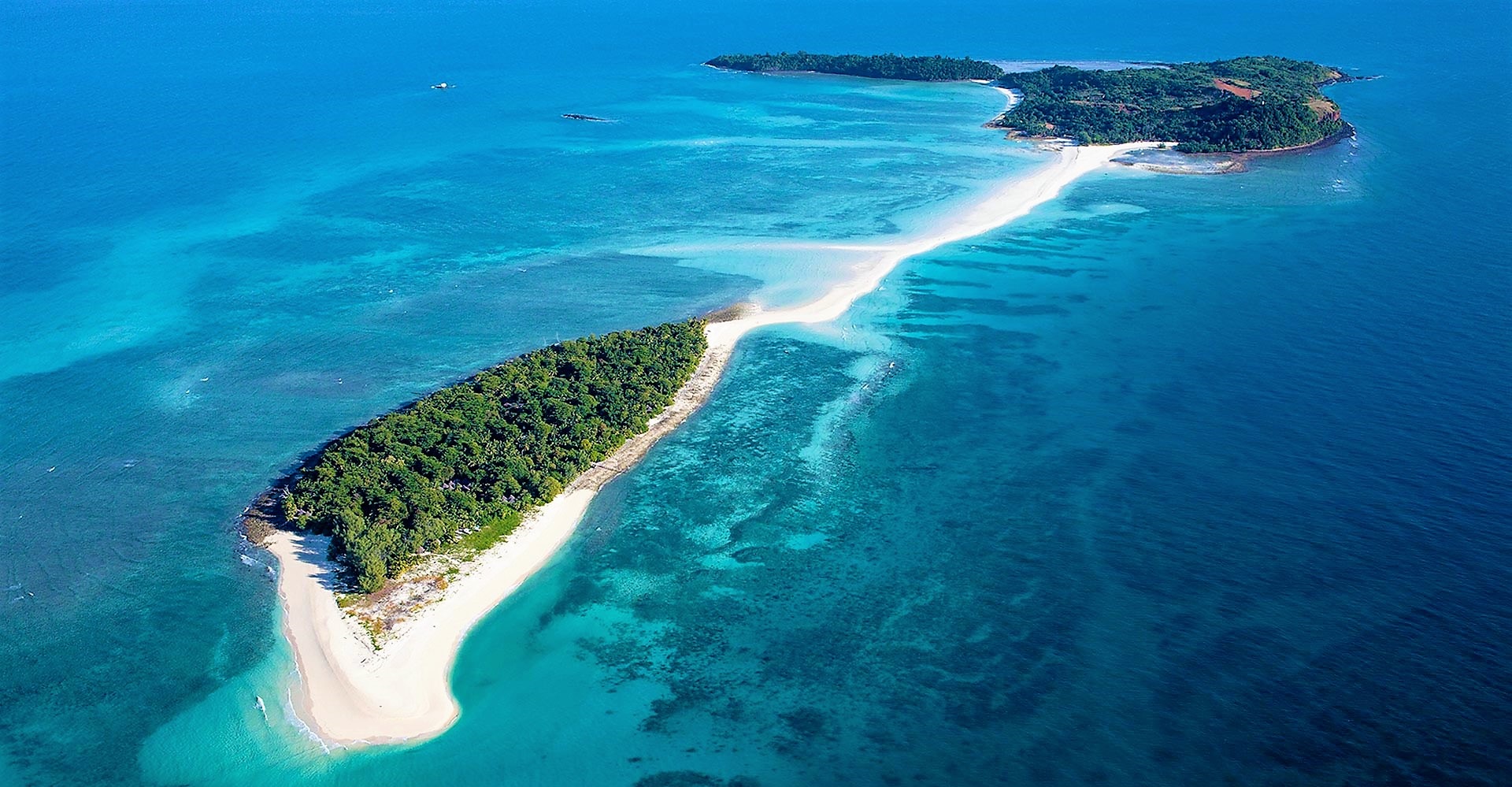 Nosy Iranja is located 45 kilometers south of Nosy Be. It is one of the most beautiful islands in the world. It consists of two islets, which are connected by a thin sandbank of about 2 km, and in the shape of "T". The first island is called Iranja Kely. The latter measures 13 hectares, and is only accessible at low tide. For the second island, Iranja Be, it is 200 hectares, and ideal for lounging or swimming. Besides lazing on the beach, a scuba diving session is recommended. The fishing villages are also to be discovered.
Nosy Iranja is also a spot for observing dolphins and humpback whales, accessible to all. In addition, it is often called "Turtle Island". An undeniable circuit! Indeed, there are many sea turtles. These come to lay their eggs at night on the sand. A real show. The lucky ones will witness the birth of these turtles. All this can be discovered in a small group tours
Nosy Sakatia, the orchid island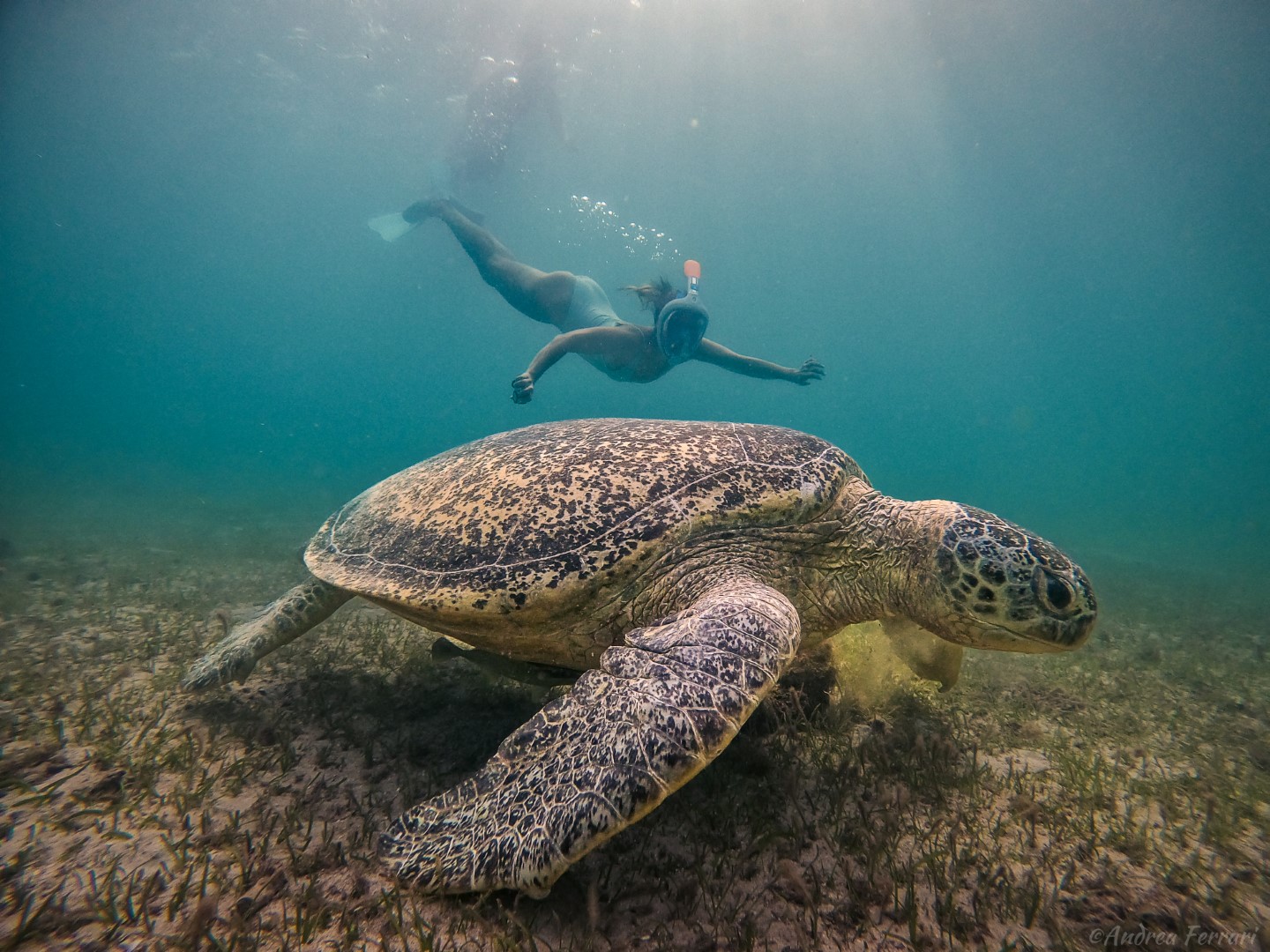 Located on the west coast of Nosy Be, Nosy Sakatia or Orchid Island is an island with a preserved ecosystem. It is rich in exceptional marine and terrestrial fauna and flora. It invites you to an unforgettable discovery of vanilla fields, pepper plantations, coffee trees, various fruit trees, etc. Nosy Sakatia also has 03 charming fishing villages.
Nearby, its beaches are heavenly. A large expanse of white sand for sunbathing, transparent and sparkling water, for swimming… everything to spend a unique and pleasant moment of relaxation. Orchid Island also has a private cove, Ampasoa Beach. Beautiful spots are also to be discovered for lovers of scuba diving.
Nosy Sakatia also promises a great historical discovery. An uninhabited island, Nosy Fanihy, accessible by boat via the island. Nosy Fanihy is considered sacred by the people, since the Sakalava Kings, sovereigns of Nosy Be are buried there. Madagascar small group tour
Around Perfume Island
Nosy Be has other surprises in store for you, such as the Lokobé reserve. It is the last protected primary forest on the island. Its area is 740 hectares, and there are endemic plants of Madagascar, palm trees, plant species, ferns, orchids, pandanus, as well as a dozen species of birds, nocturnal lemurs, etc. .
The village of Ambatoloka, not far from Madirokely, is also a beautiful place to discover. This seaside village will seduce you with its special charm.
Mont Passot, which is an extinct extinct volcano, is not to be missed. This one offers a breathtaking view of the entire Mozambique Channel.
Your tailor-made Madagascar tour & travel packages
HT Agency Tours is willing to provide a Madagascar tours & travel packages following your requirements. A memorable and complete stay awaits you in Nosy Be. Go live the unique adventure, in a group, with family or friends. In order not to miss anything, it is best to entrust the organization of your trip to a small group tour. Everything will be made to measure, according to your wishes. A friendly and dynamic team will be there to create beautiful memories for you. You just have to choose the destination. The rest will be in the hands of the professionals. Madagascar small group tour, Serious and trustworthy guides will accompany you during your trip.
Below are some Madagascar tours & travel packages