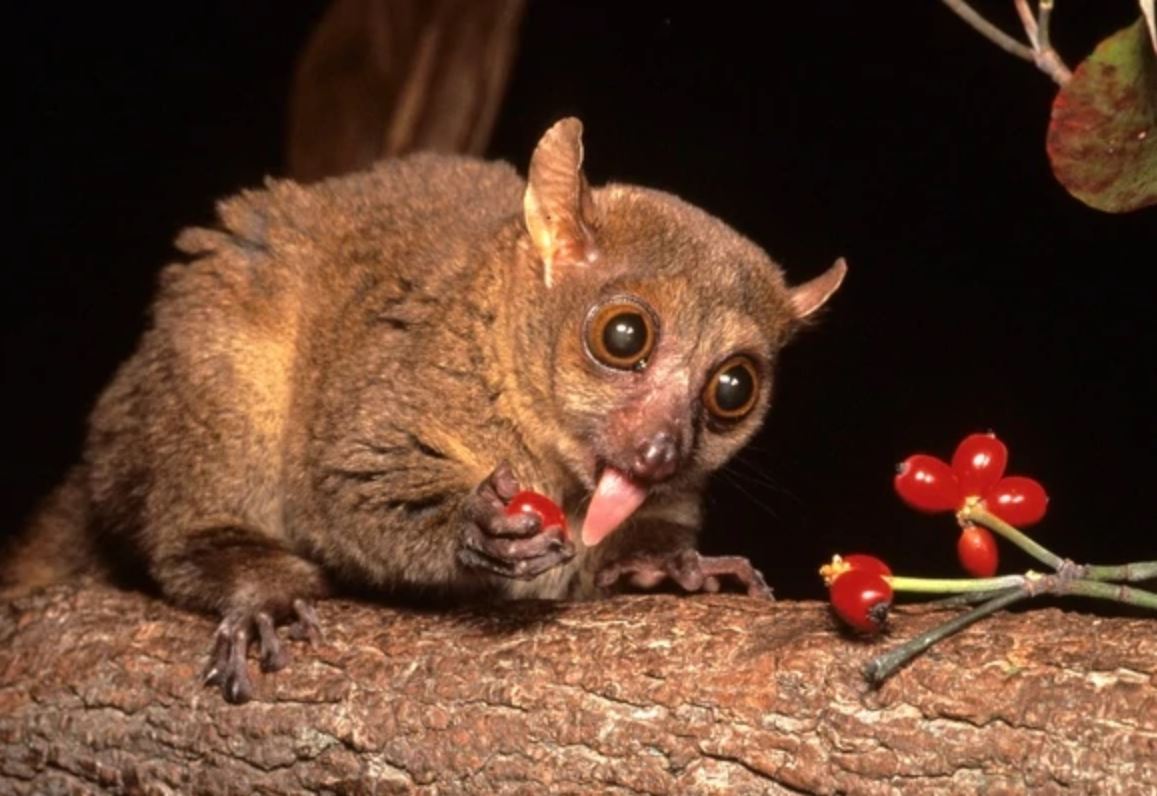 Giant mouse and fork-marked lemurs are also members of the nocturnal Cheirogaleidae family. In general, they are seen much less frequently than mouse or dwarf lemurs.
DISTRIBUTION: Coquerel's Giant Mouse Lemur M. coquereli is found in the southern half of western Madagascar, in dry forest. Northern Giant Mouse Lemur M. zaza is found in forest fragments and plantations in the northwest.
ID: Combination of size, large ears, and active habits will normally identify them. The long, reddish tail is dark towards the end.
VOICE: Makes a quiet "swiiick" call, especially at the start of the wet season.
BEHAVIOUR: Nocturnal and typically solitary. Move actively, although not as frenetically as typical mouse lemurs. Diet is catholic: fruit, flowers, tree gum, invertebrates, and even small vertebrates. Give birth to twins.
WHERE TO SEE: Although uncommon Coquerel's Giant Mouse Lemur can be seen during night walks in Kirindy Forest. Also occurs in Zombitse and Tsingy de Bemaraha NPs. Northern Giant Mouse Lemur does not occur in any frequently visited protected areas, but can be seen in plantations around the town of Ambanja.
HT AGENCY TOURS
Luxury Madagascar with the best luxury African safari tours packages. Discover your next perfect destination with HT Agency Tours